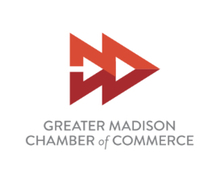 Dane County's mayors see positive marketing as the way to boost economic recovery coming out of the COVID-19 pandemic.
The Greater Madison Chamber of Commerce hosted six Dane County-area mayors for a webinar about post-pandemic recovery.
"When it comes to economic development, one of the things I'd like to see is we market Dane County as a whole region," Stoughton Mayor Tim Swadley said. "We have great opportunities for children and families for things."
Madison Mayor Satya Rhodes-Conway cautioned against the "Amazon-ification" of the economy. She suggested local governments could do more to assist small and local businesses during the pandemic, adding consumers favor online services, such as Amazon, over mom-and-pop stores.
"Some businesses were not all impacted by the pandemic, but it's the businesses who rely on face-to-face contact," Sun Prairie Mayor Paul Esser explained. He said consumers need to feel confident going back into the business community, adding that activity is ramping up in Sun Prairie.
Esser argued it's not a municipality's role to delegate how businesses decide to open and operate.
"The challenge is that people should have the confidence they can have a lunch dinner or get a haircut in salons — I think that building confidence is the single most important thing," Middleton Mayor Gurdip Brar said.
Brar said encouraging safe returns to local businesses would be key to driving the economic recovery during the summer season.
"If they see that some of the city-sponsored activities are returning back to normal, hopefully that will encourage others, too," Monona Mayor Mary O'Connor noted. As an example, she said Monona just reopened its library.
However, confidence alone won't aid the business community in their recovery. Rhodes-Conway said many communities are grappling with a workforce shortage.
"The region really needs to wrestle with workforce availability and the ability to retain talent," she said.
Verona Mayor Luke Diaz sees "the light at the end of the tunnel" as vaccinations continue in the region and citizens have prime access to COVID-19 shots. Protection from the virus is a gateway to normalcy for consumers, tourists and business owners in the region, the mayors agreed. 
-By Jay Stahl
WisBusiness.com