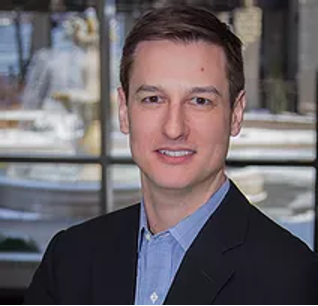 A La Crosse-based investor sees opportunities for Wisconsin entrepreneurs to leverage industry expertise as they seek to grow their companies and secure investments.
In a recent interview, Idea Fund of La Crosse Managing Director Jon Horne discussed some of the lessons he's learned over the past four years leading the venture capital firm. Between June 2017 and June of this year, the fund has invested in 11 early-stage companies in Wisconsin.
"If you look at our portfolio, you see investments in ag tech, supply chain software, health care, the factory floor — there's a number of industries where Wisconsin is historically strong in," he said. "We have a competitive advantage relative to a lot of other parts of the country, and these are industries that are going through major, major periods of disruption."
The Idea Fund of La Crosse focuses mainly on companies that are just getting their footing, with up to around $10,000 in monthly revenue. Though Horne declined to name specific portfolio businesses, he noted two of the fund's earliest investments are now each seeing over $1 million in annual revenue.
He also noted one of the fund's portfolio companies has failed, adding that national averages "suggest we'll have more" given the risks and challenges associated with launching a new business.
"When you're investing in a pre-revenue, or $5,000- or $10,000-a-month company, you expect if you make 10 investments, maybe five or six of them will be total losses," he said.
Even with "very, very credible founders," he noted the first $500,000 can be difficult to secure, due to a lack of capital availability, risk-averse investors and other factors.
But once these companies start gaining customers and build some momentum, Horne said the outlook begins to brighten. He noted many investors on the national level are interested in businesses coming out of Wisconsin, due in large part to the industry knowledge possessed by many founders in the state.
"Our portfolio companies have been extremely successful in raising follow-up capital, not only from the state and region, but from outside the Midwest," he said. "We have people solving really tough problems, and competitive advantages in industries that are very attractive to out of state investors and having some real success in getting them involved in our state."
One of the fund's portfolio companies closed on a $3 million round of investment several weeks ago with backing from a major Illinois venture capital fund, Horne said. And another recently closed an investment round from a large California fund.
"We'll have announcements coming out in the next month or two," he said. "These are both really top-tier venture funds that have access to competitive deals all across the country, and they're choosing to invest their money in Wisconsin."    
–By Alex Moe