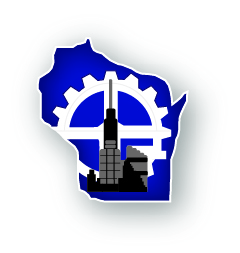 Hospitals in the state are facing a "significant bottleneck" in their ability to discharge patients into long-term care facilities as they grapple with higher patient volumes and other COVID-19 challenges.
That's according to Wisconsin Hospital Association President and CEO Eric Borgerding, who says hundreds of patients across the state "who really don't need inpatient hospital care anymore" are occupying staffed beds.
"For various reasons we're again seeing nursing homes incapable, unable or in some cases unwilling to accept these patients back or for discharge," he told WisBusiness.com in a recent interview. "Those are staffed inpatient beds that are unavailable for COVID care or non-COVID hospital care. That's a significant element of the hospital capacity challenge right now."
Long-term care organizations in Wisconsin say the issue is being caused by a lack of available workers to staff nursing homes and other such facilities.
"It's a difficult position that long-term care organizations are in," said John Sauer, president and CEO of the long-term care network LeadingAge Wisconsin. "We have residents that need our care and services today, and we have a staffing challenge that requires us to really stop or limit or slow the number of people who are admitted to our facilities … We have plenty of capacity but we don't have the staff to admit more people."
Based on recent surveys of member hospitals and health systems, WHA estimates that as many as 400 patients in the state are currently occupying staffed inpatient hospital beds that don't need to be there from a medical standpoint.
One health system said 20 percent of its staffed inpatient beds were occupied by patients awaiting discharge to long-term care facilities, while a hospital in central Wisconsin reported an average of 16 patients per day waiting to be discharged, with an average stay of 20.2 days. Another health system had over 150 patients awaiting discharge, according to WHA.
Meanwhile, Borgerding said Gundersen Health System recently reported having 56 patients waiting to be discharged, which is double the number of its COVID-19 patients and accounts for 23 percent of its inpatient population.
Mike Pochowski, president and CEO of the Wisconsin Assisted Living Association, noted the industry's workforce problem existed before COVID-19 and is now "the worst it's ever been."
"The problem is the staffing crisis — they're unable to find care workers to work in these facilities," he said in an interview. "They're limited in the number of residents they're able to care for. If there were more staffing they could help ease the bottleneck that's taking place."
Rick Abrams, president and CEO of the Wisconsin Health Care Association and Wisconsin Center for Assisted Living, agreed that the industry's "labor crisis" is the main factor driving the bottleneck.
While the total number of hospitalized COVID-19 patients has been declining in the past week or so, hospitals around the state are still near capacity. The Department of Health Services site shows 90.5 percent of all hospital beds and 93.5 percent of ICU beds were in use as of Oct. 26.
In November 2020, Gov. Tony Evers announced $80 million would be directed toward efforts to support skilled nursing facilities in the state, and a partnership between DHS and the Departments of Safety and Professional Services and Workforce Development would seek to address "critical staffing shortages." But Borgerding said in an email these measures don't seem to have helped much.
"We have to do some serious thinking about how the current system works as it relates to patients that need to be discharged from an acute care setting. There need to be more options," he said.
–By Alex Moe