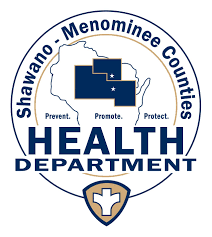 As COVID-19 vaccination efforts continue around the state, the joint health department for Shawano and Menominee counties is running a public information campaign to get more residents protected against the virus. 
"Our role is to combat negative myths about the vaccine with good, credible information," said Nick Mau, assistant health director for the department. "We try to provide a good voice for logic and reason, and allow people to make informed decisions."
In a recent interview, Mau explained that Facebook is a commonly used method for communication for the local community, though that popularity can be a double-edged sword.
On one hand, the health department is using the platform to make frequent posts advocating for vaccination and testing. But at the same time, misinformation about available vaccines can easily be spread through Facebook and other social media.
"The politics of COVID, even from the beginning of the pandemic, have really gotten in the way of making informed decisions," Mau said. "Some people are really just sticking to their point and aren't willing to have that vaccine."
In order to avoid getting tangled in the political discussions surrounding the virus, Mau said the health department is trying to reach people on a more personal level. Aside from the health benefits of the vaccine, he said messaging has focused on social and professional angles, such as how getting vaccinated can help people avoid taking time off work due to getting sick.
"It gets hammered in by the feds that it's scientifically safe, that's one thing, but [we're] speaking to the community level in a way that's understandable and relatable," he said.
Aside from social media, the health department has been running several radio ads to drive vaccinations, and has a monthly radio spot on the local WTCH radio station's Friday morning program.
From the early days of vaccine availability, the Shawano/Menominee counties public health department has modeled its approach on that of the Menominee Indian Tribe of Wisconsin. 
Shawano County has a population of 40,899, and 37 percent of residents have received at least one dose of the virus. To the northeast, the smaller Menominee County has 4,556 residents, and 52 percent of that population has gotten at least one shot; that's slightly higher than the statewide rate.
The majority of Menominee County's population is made up of Menominee tribal members. Mau said tribal leadership has been doing "an excellent job" of getting their residents vaccinated, particularly among critical populations.
For example, Mau noted that Menominee County has gotten 94 percent of residents 65 and older vaccinated with at least one shot. In Shawano County, that number is 69 percent.
The health department hosted a vaccination clinic between February and May of this year. Mau said officials first toured an existing clinic run by the tribe. That clinic has worked to remove barriers to vaccination such as transportation issues for tribal members.
"They've been the model for providing the vaccine, at least in our community," Mau said.
Going forward, the joint health department will be focused on reaching those who are "on the fence" about getting vaccinated. Mau says he's hopeful that segment of the population will come around on the vaccines once the current emergency use period ends and the FDA grants its full approval. 
–By Alex Moe