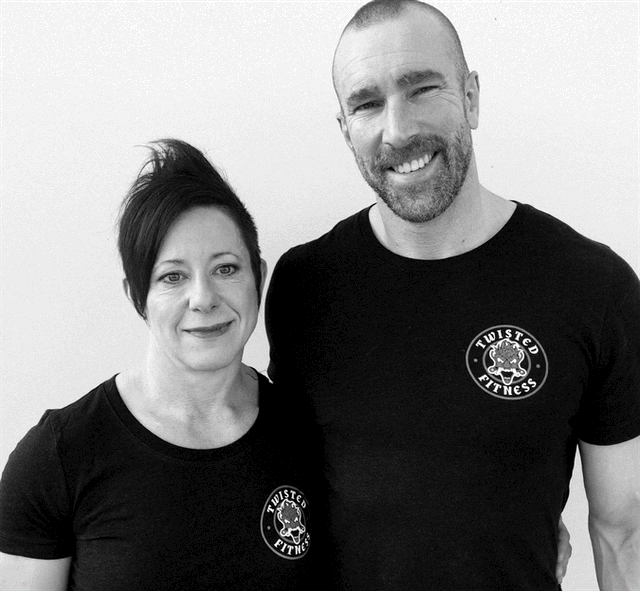 Mark Plavcan's timing could hardly have been worse.
The martial arts expert opened his first full-service gym on Madison's East Side in October 2019, several months before the pandemic struck.
"It was a terrifying start," said Plavcan, who runs Twisted Fitness and had previously rented space at another gym to teach martial arts classes.
"Our business has been around for 16 years, but we were inside another health club," he said. "Then we built a multi-million dollar facility for cross fit, strength training, athletic development, sports performance and even grandmothers who want to work out using a treadmill. But yeah, our timing was dreadful."
COVID-19 was hard on gyms all over the region. While there are no statistics on the pandemic's full impact, owners and managers interviewed for this story said some health clubs have closed or switched entirely to online courses. Others moved to hybrid offerings.
According to the fitness research firm ClubIntel, 72 percent of gyms now offer on-demand and livestream group workouts, up from 25 percent in 2019.
Plavcan (pictured here) said he closed his club for about 10 weeks from March into May 2020 after state and local public health orders were issued. 
"During that time, we posted daily workouts and classes on social media, using platforms like Instagram and Facebook Live," he said. "We did jiu jitsu classes and cross fit workouts, whatever we could to stay connected."
He said he also collaborated with other independent gym owners "because we knew everyone was going to be struggling.
"The big box gyms have way deeper pockets, but the average small business only had about 20 days in cash when the closure happened. Being shut down was the kiss of death for many."
Now, he said, his gym is playing "catch up."
"Martial arts was 50 percent of our largest source of income and we weren't allowed to do that for a long time. We took out loans to stay afloat.
"I think for most independent gym owners, you'll have to check back in a year to see if they survived or not. Health clubs are busier now and people have been vaccinated. But we're not out of the woods yet."
Matt McKenzie, who runs Fitness Solutions on University Ave. in Madison, said nearly a third of his clients quit after the pandemic hit.
"I thought about rebranding the gym 'Apocalyptics,' but decided against it," he quipped. "There was a lot of fear and no clear political leadership or message about COVID-19, just a lot of 'us against them.' We tried to find a middle ground."
After the initial shock, McKenzie closed his gym and shifted to online classes.
"We actually shut down preemptively before the state and local orders arrived," he said. "My workouts shifted and turned into more stress relief and taking care of ourselves now."
He installed air filtration systems during the closure. And when the gym reopened,he implemented a cleaning regimen in which equipment was sprayed and wiped after each use.
Since then, he's altered his offerings to focus more on individualized instruction. That means the number of clients is smaller, but he raised his prices and said he is doing well.
"In some ways, I almost have survivor's guilt for the way I've come out of this," he said.
Brad Meyer, who oversees 30 health clubs as area manager for Anytime Fitness, said owner Andy Gundlach went over the budgets for all his gyms looking for ways to control costs during the pandemic while taking care of employees.
And while some people dropped their memberships during the initial closure, he said many kept paying their monthly dues with the promise that the money would be applied at the back end of their enrollment.
"Our numbers did decline, but it varied from gym to gym," he said. "We also stayed pretty busy. And our online classes took off. That showed how important fitness is for people's physical and mental health.
"Online classes were a big thing for folks who wanted to stay home, even after we reopened. That was something we'd looked into, but never pulled the trigger on. It's something we will continue with, though, because we've found it's really popular."
Meyer said membership at Anytime Fitness clubs is growing again.
"Our projections look strong," he said. "We're starting to staff up and find good people. That's nice after being in such a volatile situation for an entire year."
— By Brian E. Clark, for WisBusiness.com