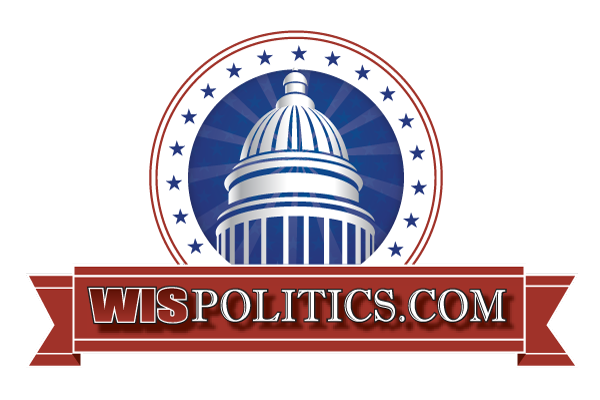 For areas of Wisconsin to compete with U.S. innovation powerhouses like Boston and Seattle, experts say a combination of federal support, industry collaboration and specialization is needed.
"Left to its own devices, our economy is essentially producing huge concentrations of innovative success in a short list of places — it's unfortunately shorter than we think," said Mark Muro, senior fellow and policy director for the Brookings Metropolitan Policy Program and a booster of regional tech hubs. He spoke yesterday during a WisPolitics.com event in Washington, D.C. hosted in partnership with the Greater Madison Chamber of Commerce.
According to his team's research, five areas of the country have accounted for 91 percent of "innovation sector" growth between 2007 and 2020. That includes New York, Seattle, San Francisco, San Diego and Washington, D.C., he said.
"This is a coastal winner-take-most economy that we're in," Muro said.
One attempt to reverse that imbalance to some extent, the Endless Frontier Act, was co-sponsored by U.S. Rep. Mike Gallagher, a Green Bay-area Republican. While the future of that legislative effort is uncertain, panelists discussed ways the state could prepare for potential federal support to establish a tech hub or hubs in Wisconsin.
"I think it's going to have to be specialized to the region, and I suspect in our region biomedical will be one of those," said Steve Ackerman, a climate scientist and vice chancellor for research and graduate education at UW-Madison. "I think we're optimistic that something is going to come out of the tech hubs … We don't know what it's going to look like, but we're pretty sure it's going to come. And if we don't get prepared, we're not going to be ready."
Ackerman emphasized the importance of working with Wisconsin businesses for developing a tech hub in the state, saying "it will be really hard to compete" without established partnerships. Brooke Mayer, an associate professor of civil, construction and environmental engineering at Marquette University, echoed his sentiment.
"We have to think about what we do well, and I think the examples that you've given of biotech in Madison, of a water hub in Milwaukee, are really good examples of how we look at the industries we are surrounded with and really build partnerships," she said.
Muro said Madison has a "superb base" of research and technology innovation that makes it ripe for federal investment, adding that the right level of funding could place it on a "tremendous trajectory."
Ackerman highlighted how federal research funding for the "space race" in the 1960s led to the creation of the field of satellite meteorology, which was pioneered at UW-Madison. That work formed the basis of the Space Science and Engineering Center, which brings in up to $25 million per year in research grants.
"That one little infusion that occurred back in the early '60s led to an established research center that is really impacting the field of weather forecasting which affects us all," he said.
Mayer said supporting inclusion in the STEM fields of women and people of color will help the state build research capacity in these areas and become better-positioned for tech innovation and growth.
"How do we really build that capacity, and particularly in Wisconsin I think that we're well-suited to do that as we've started to really put a focus on that," she said.
She also highlighted her work on phosphorus sustainability that's being funded through a National Science Foundation Science and Technology Center. Through the Science and Technologies for Phosphorus Sustainability — or STEPS — initiative, Mayer has received a $627,000 subaward and is leading several interdisciplinary research projects. The overall $25 million effort is funding research at eight other institutions around the country.
"It's an example of really bringing people together in a way that couldn't have been done without that initial federal support, and hopefully we can keep that going and think about really a more sustainable future," she said.
Listen to audio from the event here: https://soundcloud.com/wispolitics/sets/wispolitics-com-gmcc-dc
–By Alex Moe