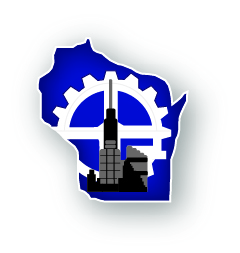 Eviction filings in Wisconsin are expected to surge in August once the federal eviction moratorium is lifted.
But state officials say efforts to provide relief for renters could help ease the pain.
According to a release from the state Department of Administration, statewide evictions have been on the decline for four months. June evictions were at their lowest level since May 2020.
Overall, evictions over the first half of the year are 14.6 percent lower than during the same period in 2020. But the release also shows that eviction filings have increased 31 percent within the last month.
"While there is still a strong chance we will see a spike in eviction filings in August once the federal ban on evictions ends, the low eviction numbers are a clear testament to the very hard work folks across the state have done to get help to the people who need it most," said Michael Basford, director of the Wisconsin Interagency Council on Homelessness.
The Wisconsin Rental Assistance Program provided $28 million to 14,000 households in the state in 2020, the release shows. That program was replaced by the Wisconsin Emergency Rental Assistance program this year, which uses federal funding to help pay for things like utilities and rent.
An earlier report from the U.S. Treasury Department showed that over 10,000 households in the state have received a total of $35.8 million in Emergency Rental Assistance funds so far this year.
In the release, DOA highlights a federal report from May ranking Wisconsin eighth in the country for the percentage of available funds being spent for emergency rental assistance, and 13th for overall expenditures in this area.
Gov. Tony Evers announced in February that $322 million in federal funding would be available through the Wisconsin Emergency Rental Assistance Program. Around $280 million of those funds remain, the DOA release shows.
See more on the ERA funding: https://www.wisbusiness.com/2021/wisconsin-households-get-35-8-million-in-rental-assistance-funds-so-far-this-year/
See findings from the Wisconsin Eviction Data Project: https://doa.wi.gov/Pages/Wisconsin-Eviction-Data-Project.aspx 
–By Alex Moe