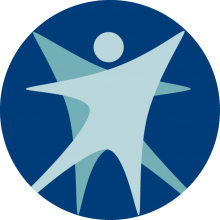 Gov. Tony Evers and the Department of Health Services are calling on the federal government to increase the state's weekly COVID-19 vaccine dose allocation.
The state is getting about 70,000 doses per week from the federal government, health officials said last week. This week, Wisconsin needs more than 10,000 additional doses to fulfill requests from vaccinating entities across the state.
This is the first time the state's demand will exceed its supply. DHS Deputy Secretary Julie Willems Van Dijk said she expects the trend to continue.
However, the state has about 115,000 doses that have been shipped to the state but haven't been administered, according to DHS' vaccine dashboard.
Willems Van Dijk said the discrepancy happens because the total number accounts for all vaccines that will be administered throughout the entire week. She said that while they're always looking at ways to speed up the process, there will always be about a week's worth of vaccines on shelves waiting to go into people's arms.
She added about one-third of vaccines have been administered, one-third are on shelves or in transit and another third is being held for the state's long-term care pharmacy program.
"That's the biggest discrepancy between that shift and the number you see," Willems Van Dijk said. "This is a pretty complex process that happens every week. The biggest challenge is that we need more vaccines."
In about three weeks of vaccine allocation and distribution, Wisconsin has built up 1,098 vaccine provider locations ready to give vaccinations throughout the state in order to finish the first phase of vaccinations and move on to the next.
"In a state where our statewide mitigation strategies have been struck down and challenged time and time again, it is absolutely critical that Wisconsin get additional doses of vaccine to meet demand and box in the virus," said Gov. Tony Evers.
About 550,000 Wisconsinites qualify for the first phase of vaccinations: health care workers and nursing home and assisted living facility residents and staff.
The State Disaster Medical Advisory Committee has proposed populations for the second phase. Those will be released for public comment starting Wednesday, according to the guv's release.
DHS followed the committee's first-phase recommendations completely. Willems Van Dijk said DHS is eager to read the report, hear the public comment and make its final decision after those steps.