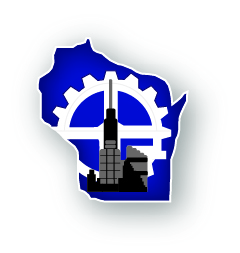 Officials with the Department of Workforce Development say they're working to modernize the state's unemployment insurance system, following a report from the Legislative Audit Bureau showing the agency failed to comply with certain federal regulations.
The semi-annual LAB report documented delays in benefit payments and appeals reported through the bureau's fraud hotline.
LAB notes that states must resolve 80 percent of appeals within 45 days, but the report shows DWD "did not resolve appeal decisions in a timely manner" between June 2020 and May of this year. For May 2021, the agency reported resolution of just 17.5 percent of appeals within 45 days. And about 14,500 appeals were awaiting a decision by DWD in May.
The Republican co-chairs of LAB criticized DWD's performance in a release. And the bureau is asking the agency to report to the Joint Legislative Audit Committee in mid-September to deliver a compliance plan.
"I'm not surprised by this finding," said Rep. Samantha Kerkman, R-Salem Lakes. "It confirms what my colleagues and I have been hearing all along from our constituents, and I am disappointed all over again by DWD's failure to anticipate critical needs."
Jennifer Sereno, communications director for DWD, attributes the delays to the "unprecedented surge of claims combined with legacy underinvestment in IT infrastructure." In an email, she said the agency paid out $6.6 billion in UI benefits between January 2020 and June 2021.
She noted that DWD added or reassigned around 1,900 workers during the peak pandemic period to expand call centers and handle more UI claims. The agency was able to increase its capacity to around 7 million calls per month.
But U.S. Rep. Mike Gallagher, a Republican from the Green Bay area, says the LAB report "doesn't inspire any confidence in their ability to responsibly manage" federal unemployment dollars.
Sereno said the agency is planning the first phase of a system overhaul, including an "omnichannel customer contact management system that efficiently tracks and manages all customer contacts." The system would compile data from phone calls, online chats, text messaging and social media.
She said this system would help the agency respond to inquiries in a more timely manner.
"This comprehensive effort to modernize the antiquated, 1970's UI system focuses on the challenges experienced by claimants and businesses during the unprecedented claims load," Sereno said. "DWD appreciates LAB's guidance as the UI system moves forward with long overdue upgrades."
See the LAB report here: https://legis.wisconsin.gov/lab/esummary21-11 
See the release from the LAB co-chairs: https://www.wispolitics.com/wp-content/uploads/2021/07/07302021_Cowles_Kerkman.pdf
–By Alex Moe