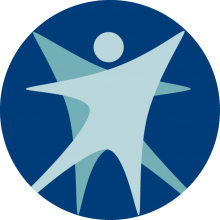 The state health department is "eagerly awaiting" FDA approval of a vaccine for kids 12-15 as the teenage demographic continues to lead in Wisconsin COVID case counts.
The FDA is expected to authorize the Pfizer shot for children 12 to 15 years old, a decision that could come early next week, according to national reports. The vaccine is currently authorized for people age 16 and older.
The state's chief medical officer, Dr. Ryan Westergaard, said the full set of data in clinical trials for the Pfizer vaccine in children hasn't been published. But a summary of the data suggests the results were highly effective.
"In general, we did not hear that there was any safety concerns," he said. "In general, with many vaccines, younger people — children and adolescents — tend to mount very robust and very effective immune responses to vaccines."
The Department of Health Services is ready to follow whatever guidance the FDA provides if it does issue an emergency use authorization, Deputy Secretary Julie Willems Van Dijk said.
"We are eagerly awaiting the Federal Drug Administration's assessment of the Pfizer application for 12 to 15 year olds," she said.
That population would represent about 300,000 Wisconsin residents.
Early data from DHS show people under 18 have brought in the most cases for the past 11 weeks. Within that group, 14 to 17 year olds lead for the most cases per week. Just over 11 percent of those aged 16-17 are fully vaccinated. That population's eligibility began April 5.
This is the 13th consecutive week the 65 and older group had the least amount of new cases of any other age group and the lowest case rate. That population has been eligible for the vaccine since Jan. 25. More than three-fourths of that population is fully vaccinated.
-By Stephanie Hoff
WisBusiness.com