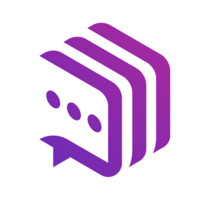 A software company called DataChat has closed on a $25 million funding round following a limited product launch of its data analytics platform.
The Madison-based company has developed a system that relies on artificial intelligence for natural language processing. Through a chat function, users can ask complex data questions and get answers and visualizations. The company's CEO and co-founder, Jignesh Patel, says this reduces the need for technical expertise and empowers businesses to better understand their data.
This latest funding round builds on a previous seed funding round that raised $4 million in October 2020. Nepenthe Capital, a Silicon Valley venture capital firm, led the seed round and joined the $25 million round as well. Other investors included Redline Capital, Anthos Capital and Celesta Capital, all of which are also based in California.
"Jignesh and his team have a radically different approach to democratize analytics using a novel conversational paradigm, and they have a compelling vision to dramatically transform the existing analytics ecosystem," said Tatiana Evtushenkova, a partner at Redline Capital.
The initial seed round supported technical development and the initial product launch with a limited set of customers, while the latest round will help the company "accelerate execution of both our product roadmap and our customer growth strategy," Patel said in a statement.
"The reception has been a huge success," he said.
Patel is a professor of computer sciences at UW-Madison, where the research that underpins the company's technology was conducted. DataChat has also received funding from the Wisconsin Alumni Research Foundation, the university's patenting and licensing organization.
See the release:
http://www.prnewswire.com/news-releases/datachat-closes-25m-series-a-round-to-continue-democratizing-data-analytics-301370378.html
Listen to an earlier podcast with Patel: https://www.wisbusiness.com/2018/wisbusiness-the-podcast-with-jignesh-patel-uw-madison-professor-of-computer-sciences/
–By Alex Moe