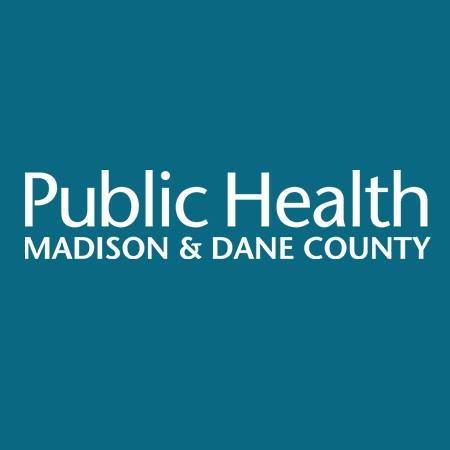 Dane County health officials are urging everyone ages 2 and older to return to wearing masks in certain indoor settings, following new CDC guidance.
This change comes as the delta variant of COVID-19 is driving a resurgence in cases both in Wisconsin and around the country.
The state's seven-day average for new cases jumped to 419 cases per day on Monday, as 983 new confirmed cases were added that day. And the majority of new cases being sequenced in recent weeks in Wisconsin have been attributed to the delta variant. At least 164 cases of the delta variant have been identified in the state.
Dane County has one of the highest COVID-19 vaccination rates among counties in the state, but Public Health Madison & Dane County Director Janel Heinrich notes the more transmissible form of the virus is spreading quickly in the county. The county's seven-day average of new confirmed cases is more than four times higher than it was a month ago.
"This is why we are strongly advising that everyone ages 2 and older, regardless of vaccination status, wear a mask in indoor public spaces, and at indoor private gatherings," she said in a release.
Dane County does not meet the Centers for Disease Control and Prevention's community transmission threshold for recommending masks, which includes "high" and "substantial" levels of transmission. The county's current transmission level is deemed "moderate," but Dane County Executive Joe Parisi says health officials are trying to "stay ahead of the curve."
"Being proactive will give our county the best chance of remaining at that lower transmission level and protecting people who are not vaccinated and the most vulnerable, including immunocompromised people, people over 65, and children under 12," Parisi said in a release.
Meanwhile, Milwaukee Mayor Tom Barrett is also encouraging local residents to wear masks in public indoor settings and while gathering with others, as the city's higher transmission levels meet the CDC requirement for the new mask guidance. He said the recommendation won't be enforced.
"Because we are seeing transmission of the virus even among some vaccinated people, it is increasingly important for everyone to wear a mask in groups and indoor settings away from home," he said during a health briefing.
Along with the new mask guidance released yesterday, the CDC is now recommending that all teachers, students, staff and visitors should wear masks in schools, including those who are vaccinated.
See the Public Health Madison & Dane County release: https://publichealthmdc.com/news/public-health-issues-new-mask-recommendations-k-12-school-guidelines
See the new CDC guidance: https://www.cdc.gov/coronavirus/2019-ncov/vaccines/fully-vaccinated-guidance.html