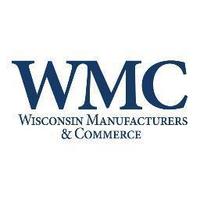 Ending the federal unemployment bonus is just the first step in addressing what business association leaders are calling a "workforce emergency."
More than a dozen business executives came together with GOP leaders at the Wisconsin Manufacturers & Commerce building for a roundtable discussion on workforce. Ahead of the conversation, WMC President Kurt Bauer said the biggest issue prior to COVID-19 was a labor shortage, but now that issue has ballooned into a "workforce emergency."
Assembly Speaker Robin Vos said he feels the pressure of the labor shortage, too, as a business owner. The Rochester Republican owns RoJos Popcorn Company in Burlington. He said he's been using gift cards as an incentive for people to come to interviews and show up on time every week.
State Senate and Assembly Republicans have introduced bills to end the state's participation in the federal program. And U.S. Rep. Mike Gallagher, R-Allouez, has introduced a bill to convert the federal unemployment benefit into a sign-on bonus for new hires.
"I think it's wrong that my employees who go to work every day, are putting in 40-50 hours a week, many of them making somewhere between $15 and $25 an hour — that's our payscale — are working every week and other people are not," Vos said.
The Federal Pandemic Unemployment Compensation adds another $300 per week to state unemployment benefits between the weeks ending Jan. 2 and Sept. 4. Congressional and state Republicans, as well as business chambers, associations and employers, have charged those benefits with contributing to a statewide labor shortage. The groups argue unemployed people can make more than $16 per hour in combined state and federal benefits.
Kwik Trip Vice President Steve Loehr said the government's role in the labor crisis is to "get out of our way and let us do our business," and that includes ending Wisconsin's participation in the federal unemployment program.
But there are other pressing issues to explain why people are choosing not to work, Loehr said. He listed a disrupted school schedule, lingering COVID-19 concerns and lack of child care.
He said Kwik Trip just bought a building in La Crosse, where the Midwestern chain's production facilities are located. The building is scheduled to open as a daycare in about six months for up to 150 kids. Kwik Trip spokesman John McHugh was unable to share any of the details of the facility.
Steven Slack, vice president of operations at Fall River part manufacturer EK, said the answer to the ongoing struggle with labor shortage is in workforce development.
While Wisconsin's population is growing, its working-age population is not. Slack and Baraboo-based Teel Plastics CFO Tom Thompson stressed that the state needs to build its pipeline of workers by encouraging trade career options to youth. This includes hosting tours for younger kids, parents and teachers, more apprenticeship incentives, and offering accredited diplomas from private businesses.
The discussion also led to having career advisors in high schools in addition to guidance counselors. Career advisors would focus solely on career options for students, including pathways in the trades.
But Samantha Metcalfe of the consulting and hiring firm CliftonLarsonAllen noted key demographics are leaving Wisconsin for warmer weather and lower taxes. Metcalfe, who is a managing principal in the firm's manufacturing division, said the Badger State's high cost of living and lofty taxes are unattractive to the working-age segment, especially since the pandemic has shown people they can be mobile.
Tim Cleary, executive vice president of Madison-based Ideal Builders, suggested marketing initiatives to attract talent to the state.
"When I think about one of my more important issues, I think about the talent attraction. Whether it's our branding, whether it's our quality of life, there's a lot to offer," he said of both Wisconsin and the jobs in manufacturing and construction.
"If we're confident in our state and the ability to prove what we have to offer people, I think we can start focusing on attracting people here and not trying to figure out how we're losing people," Cleary said.
But these are long-term fixes, argued Todd Spencer, the vice president of human resources at Penda in Baraboo. The company is currently looking to fill 108 positions, he said.
"Growing the pipeline is important, but we need something right now," he said. The company has started to recruit workers statewide and from Puerto Rico offering a starting wage of $21.50 per hour. Spencer warned that driving up starting wages and sign-on incentives in an effort to compete for workers is leading companies to "cannibalize each other."
He asked both Vos and Senate Majority Leader Devin LeMehieu, R-Oostburg, to help address the border crisis as both a humanitarian effort and a way to fill jobs.
"There's a lot of people there who would want nothing more than to be employed," Spencer said. "Give me 50 temporary visas, I'll go down there with my bilingual interpreter, pick them up, I've got housing, we'll do the bed check every night, if they're not there, we'll call somebody. Let us help."
-By Stephanie Hoff
WisBusiness.com