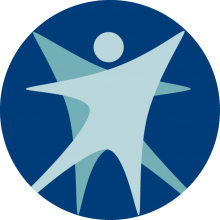 With increased transmission and new variants detected in Wisconsin, the state's chief medical officer warns of a new surge of COVID-19.
Wisconsin reports 1,046 cases today, the most cases in a single day since Feb. 11. This brings the seven-day average for daily confirmed cases to 733, the greatest average since mid-February. Today's seven-day daily case average is nearly double that from a month ago.
"This is a real trend; we are in a new phase of the epidemic that is clearly worse than we were before," said Dr. Ryan Westergaard in a health briefing today. He added that it's primarily young people — who are unable to get vaccinated — that are driving the curve.
Preliminary data from the Department of Health Services show kids under 18 have been leading all other age groups for weekly case counts for over a month.
Hospitalizations have also started to tick up. The COVID-19 patient census has climbed nearly 15 percent in the past two weeks, according to DHS' data.
DHS Deputy Secretary Julie Willems Van Dijk warned that hospitalizations are a lagging indicator, meaning people could have a positive case for several days or weeks before needing hospitalization.
"You don't want to wait to see rises in hospitalizations to know that you have an issue. What we really need to be focused on are the testing numbers, the positivity rates and the cases to be the factor that says to us: we need to continue to take action," Willems Van Dijk said. "This is continuing in the wrong direction, and we need to go back to the tools that we have been using throughout the pandemic, with the addition of everybody getting a vaccine now, to reverse this trend."
Wisconsin is seeing a county in the "very high" category for COVID-19 disease activity for the first time in over a month. St. Croix County is seeing "very high" case activity and at least 20 counties are seeing growing case levels.
"We need to remember that COVID-19 is still here and still spreading and we are seeing more variant strains and more cases of those strains," Willems Van Dijk said.
Two California variants found in Wisconsin are now deemed variants of concern by the CDC. 
DHS has updated its COVID-19 variant webpage with new data tables showing both variants by region and information on the two additional strains of the SARS-CoV-2 virus, the virus that causes the COVID-19 disease.
These two variants are called B.1.427 and B.1.429, which DHS identified in Wisconsin in December. These strains were recently upgraded from variants of interest to variants of concern, joining the Brazilian, South African and U.K. strains.
These two new strains were first discovered to be circulating in California in samples dating back to May 2020. Researchers have found that both variants spread more rapidly and easily than the original strain. However, these variants have shown to be less transmissible than the U.K and South African variant strains.
To date, 216 cases of B.1.427 and B.1.429 have been confirmed in Wisconsin since December 2020 through whole genome sequencing, a process of decoding the genes of the virus to identify how it changes over time into new variants.
More than half of cases that are sequenced are one of the five variants. The state sequences between 5 and 10 percent of positive cases, Westergaard said.
DHS' new data table shows north central Wisconsin seeing the highest proportion of the U.K. variant. Northeast Wisconsin has seen the greatest proportion of the South African variant and California variants.
Westergaard said that with such a small proportion of positive tests getting sequenced, there's not enough evidence to say that one region is more of a variant hotspot than another at this time.
Meanwhile, health officials are encouraging vaccination to keep the highly infectious COVID-19 strains at bay.
"Vaccines, along with our other public health practices, give the virus less of an opportunity to spread and mutate," Willems Van Dijk said.
-By Stephanie Hoff
WisBusiness.com