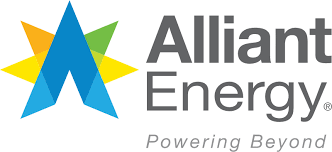 Alliant Energy plans to begin work this summer on three new solar energy projects that were recently approved by the state Public Service Commission.
The PSC had granted initial approval for these projects and three others in April, though the larger projects needed separate approval due to the size of their generating capacity. Now that all six projects have the final approval of the PSC, Alliant Energy says it's moving ahead with the projects in Richland, Rock and Wood counties.
In total, the six approved projects will have capacity for 675 megawatts of solar, and the combined total cost for the projects is estimated at $887 million, a release from the PSC shows.
The company has also proposed six other solar energy projects in the state that are still going through the PSC's review process. If all are approved and built, these 12 projects together will add around 1,100 megawatts of solar energy to Wisconsin's energy grid. That's enough to power around 300,000 homes, according to a release.
"It's a historic day as we move from planning and preparing to constructing our large-scale solar projects," said David de Leon, president of the Wisconsin Power and Light Company, which is Alliant Energy's subsidiary in the state. "It's a smart investment and creates a long-term, sustainable path for cleaner energy that supports our purpose-driven strategy of supporting customers and building strong communities."
According to the U.S. Energy Information Administration, Wisconsin's solar resources contributed about 4 percent of the state's renewable net generation in 2020. About 60 percent of the solar power in the state was generated by small-scale solar facilities with less than one megawatt of capacity.
As of February 2021, the state had 25 utility-scale solar facilities with a combined capacity of 204 megawatts. That's five times more than in February 2020. The EIA estimates the state will add 730 megawatts of additional solar capacity by the end of 2023.
Alliant says it's contracting with Kansas City-based Burns & McDonnell for the three sites on which construction is beginning this summer.
The Bear Creek project in Richland County will have 50 megawatts of generating capacity and is expected to be completed by late 2022, the release shows. The North Rock project in Rock County is the same size and construction is projected to wrap up by summer 2023. Construction on the 150-megawatt Wood County Project is also expected to finish by late next year.
Construction on two of the other projects in Sheboygan and Jefferson counties will begin this fall, the release shows. And the final project in Grant County will begin construction in spring 2022.
See project details: http://www.wisbusiness.com/wp-content/uploads/2021/07/PSC-Alliant-675MW-projects-proposal.pdf
See more on the state's energy profile: http://www.eia.gov/state/analysis.php?sid=WI