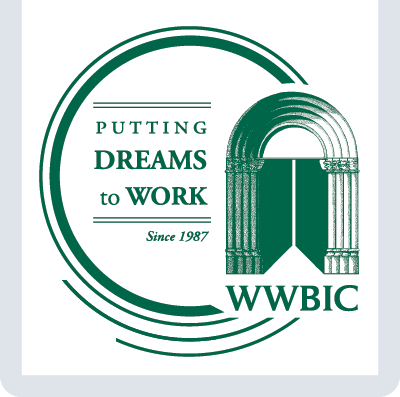 Wisconsin Women's Business Initiative Corp. will put Charter Communication's $1 million investment towards low-interest loans.

WWBIC is an economic development corporation focusing on women, people of color, veterans and low-income individuals. It provides direct lending and access to fair and responsible capital, quality business education, one-on-one technical business assistance and education to increase financial capacity. WWBIC's average loan size is between $35,000 and $39,000.

"That money is very important to WWBIC because we need to have either equity — actual grants to us that we can re-lend — or low-interest payment borrowed capital like this," Wendy Baumann, president of WWBIC, told WisBusiness.com. "And why we specifically are pleased with the Charter Communications and the Spectrum Loan Fund is that it's a little bit different money for us."

In its 33-year existence, WWBIC has lent over $77 million in micro and small business loans with a current loan portfolio of $24 million and over 570 active borrowers. The corporation has borrowed capital and received grants from financial institutions, the federal government, local governments, faith-based organizations and accredited investors.

"We don't have as many national corporate investors," Baumann said. "We really like to have not just a lot of eggs in one basket — we like to have a lot of different baskets with a lot of different eggs. And to us, this Charter investment, a national footprint and a corporate, private investor, is one of our first in that basket."

Charter announced its investment in mid-August through its Spectrum Community Investment Loan Fund that focuses on making loans through Community Development Financial Institutions, or CDFIs, to small businesses that help meet core needs in underserved communities.

"Charter is investing in the communities where our customers and employees live and work, and we are excited to partner with WWBIC to make available vital economic resources to small business owners in Wisconsin," said Charter Vice President Jeff Buller, who oversees the loan fund. "In addition to the capital to fund vital low-interest small business loans, Charter is also providing a grant that makes available assistance programs and training for small business owners in Wisconsin."

Baumann noted that WWBIC's funding and support has "significantly increased" in the past six months due to the current health, economic and social justice crises.

"I think that we are having three crises in our nation and right here at home in Wisconsin," she said. "Obviously, the health epidemic, which has then caused and spurred an economic epidemic and crisis and at the same time woven in this has been the social justice crisis.

"Because of these three crises, we really have had foundations, corporations, governments… they really are realizing that we are the frontline for economic development and they are investing and granting significant additional dollars for us to work directly with entrepreneurs and business owners to keep them afloat, to assist them during these really hard times," she said.

WWBIC's target market of women-, veteran-, people of color-owned businesses, are challenged the most during the hard times, Bumann added. Recently, Kenosha has demanded "additional healing" from the corporation to help with everything from broken windows to inventory. Rural areas of the state take up about 30 percent of WWBIC's work.

Over the last quarter, WWBIC has seen an increase of 50 percent for one-on-one counseling support and its pipeline for lending applications is the largest it has ever had. 
-By Stephanie Hoff
WisBusiness.com