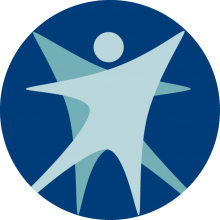 The state has entered a contract with Vault Medical Services that will provide free, at-home COVID-19 saliva collection kits to everyone who lives in Wisconsin.
Wisconsinites can now order a collection kit online and have it shipped to their home. The kit has instructions on how to collect the saliva, which includes a video call with a testing supervisor through Vault Medical Services. The recipient then seals the sample, packages it in a box provided and puts it into a UPS drop box to the Minnesota lab for processing. The box must be in the mail the same day the video call happens. Vault sends the test results via email.
Department of Health Services Secretary Andrea Palm said the saliva PCR test has the same accuracy as a nasal PCR test, which has been deemed the gold standard by state health officials.
The announcement is part of the state's effort to make sure everyone who needs a test has access to a test, said Gov. Tony Evers. This includes those who cannot easily get to a health care provider or community testing site.
"In recent weeks, we've seen a decrease in the number of people seeking COVID-19 tests," Palm said, adding that the saliva tests are another tool in the state's toolbox to combat the virus.
The state will pay Vault based on the number of kits ordered.
The at-home collection test kits are supported by insurance whenever possible, according to DHS. For people without insurance, Centers for Medicare & Medicaid Services covers the cost. In that situation, the per cost test to the state is $120.99.
Palm said the state is in close contact with Vault about capacity and turnaround time for results.
"We do not have concerns at this point about them not being able to handle … the requests that might be coming from Wisconsin on a daily basis," she said. "Obviously turnaround time is a critical part of our testing program … and we monitor those issues with all of our labs and all of our contracts, so it's certainly something we will keep a close eye on."
Request a kit here: https://www.dhs.wisconsin.gov/covid-19/collection.htm
-By Stephanie Hoff
WisBusiness.com