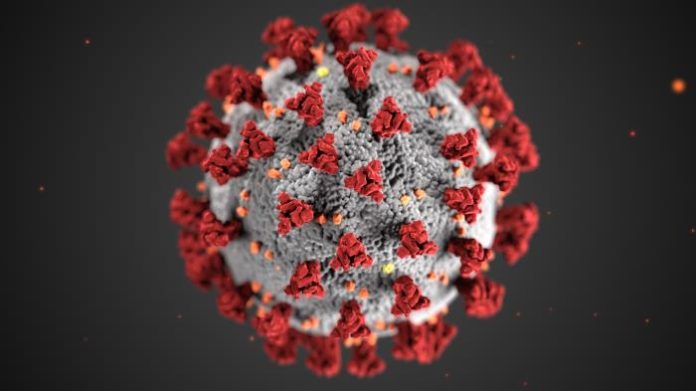 Health officials say a general relaxation of vigilance against the coronavirus is one reason the state is on the verge of a grim milestone — 1,000 COVID-19 deaths.

The state has recently experienced death counts averaging between eight and 12 per day reflecting the spread of COVID-19 that occurred four to six weeks ago, several Wisconsin health leaders and officials told WisBusiness.com.

The first half of July averaged under five deaths-per-day, according to data on the Department of Health Services' coronavirus dashboard.

"The death rate in Wisconsin was relatively steady from March through May, and dipped in June and early July," said Medical College of Wisconsin President Dr. John Raymond. "Although it is difficult to ascribe cause and effect to a single intervention, it seems likely that the dip in deaths was a positive result of the Safer at Home order."

Death rates have been rising over the past few weeks to the same levels the state experienced in May. Raymond attributed the trend to many factors including the lifting of the extended Safer at Home on May 13, Memorial Day celebrations, the Fourth of July holiday, protests, family summer gatherings and overall "generally relaxed vigilance."

Gov. Tony Evers' statewide order limiting activities, shopping and socializing was in effect from March 25 to May 13, 13 days before it was set to expire.

The Badger State is doing better than its neighbors at 17 deaths per 100,000 residents according to the CDC. Michigan is at 65 deaths followed by Illinois (62), Minnesota (30) and Iowa (29). But DHS has recently reported high COVID-19 activity in 66 of Wisconsin's 72 counties and medium levels of activity in the other six counties. No Wisconsin counties report low COVID-19.

"The increase in deaths reflects the increase in transmission that we've been seeing over the past month," said Dr. Ryan Westergaard, chief medical officer of the Bureau of Communicable Diseases.

Tim Size, executive director of the Rural Wisconsin Health Cooperative, said the politicization of masks has also been an issue in preventing the spread of COVID-19.

"It's extraordinarily unfortunate in my mind that the issue of wearing a mask, which is our biggest weapon against this enemy has become politicized. That really breaks my heart," Size said in an interview. "We have underinvested in public health in our country, in our state, so our ability to communicate to the people in a united way how we best protect ourselves is critically important, and is not something we are yet doing as well as we can."

He said Evers' recent order for a statewide mask mandate is "fine," but focusing on reaching populations that don't understand the importance of masking up is "something we need to do."

Until then, Size said the virus will continue to spread statewide.

Prevention of spread really is key to saving lives, according to DHS.

Westergaard stressed that if no preventative measures were in place, millions of people worldwide would die due to the contagious and deadly nature of COVID-19. In Wisconsin, 1.6 percent of patients die from the disease with 88 percent of them being over the age of 60. Long-term care facilities, such as nursing homes account for 39 percent of COVID-19 deaths.

"Any level of death that is less than that reflects things that we're doing positively, proactively to prevent the infection from spreading," Westergaard said. "The reason that we have (nearly) 1,000 deaths is because we have done more to prevent much more infections than that. Every mask mandate, every recommendation for social distancing is about saving lives. If we didn't do those things, that number of fatalities is going to go up and up and up."

Public health officials are also worried about what they may not know yet about COVID-19. Stephanie Smiley, administrator of the Division of Public Health at DHS, reminded reporters in a DHS briefing that the disease is still new.

"Understanding how this disease progresses — long term effects it may have on people outside of people passing away — we still don't really know," Smiley said. "As public health practitioners, it is our job and duty to recommend everything that we can and to help implement things that help slow the spread."

DHS Deputy Secretary Julie Willems Van Dijk said that regardless of the fatigue individuals experience in dealing with the pandemic, "we have to keep doing this."

"Even though we have COVID fatigue, we have quarantine fatigue, we have mask fatigue… we have to keep doing this. So please wear your mask… so that the death rate doesn't get even higher," she said.

Looking forward, Raymond pointed to promising developments: a slowdown in new cases reported and decreases in the daily percentage of positive tests in Dane County and the City of Milwaukee since the implementation of mask ordinances in mid-July.

Twenty days after the implementation of a mask mandate on July 13, Dane County had almost 50 percent fewer confirmed cases than the 20 days prior: 902 cases compared to 1,746 cases.

"We hope that those early positive trends will lower the deaths reported in the next month in those communities, and that people will cooperate with the statewide mask mandate to reduce the deaths that could occur in September throughout every county of our state," Raymond said.

Counties reporting deaths as of Aug. 9 include: Milwaukee (456), Racine (78), Kenosha (60), Waukesha (58), Brown (54), Dane (39), Rock (26), Walworth (23), Washington (22), Winnebago (18), Ozaukee (17), Grant (15), Waupaca (15), Outagamie (14), Marathon (9), Sheboygan (9), Clark (7), Fond du Lac (7), Dodge (5), Jefferson (5), St. Croix (5), Eau Claire (4), Forest (4) and Richland (4).

Barron, Door, Marinette and Sauk counties report three deaths each. Adams, Buffalo, Calumet, Kewaunee, Monroe, Pierce, Polk, and Trempealeau counties report two deaths each.

Ashland, Bayfield, Burnett, Columbia, Green, Iron, Jackson, Juneau, La Crosse, Langlade, Manitowoc, Marquette, Rusk, Taylor, Waushara and Wood counties report one death each.
-By Stephanie Hoff
WisBusiness.com