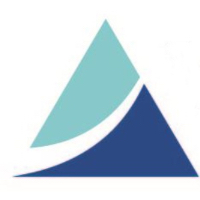 The Wisconsin Bankers Association is backing an effort from U.S. Sen. Tammy Baldwin to give financial institutions more flexibility in lending to farmers.

Baldwin and Republican U.S. Sen. John Thune of South Dakota urged financial regulators in a recent letter to relax certain regulations that limit loans to agricultural businesses.

"The letter encourages regulators to listen to the judgement of local bankers who obviously know their customers well, and know the cycles well and have a lot of experience with it," said WBA President Rose Oswald Poels in a recent interview. "Providing greater deference to bankers is always a positive."

Oswald Poels told WisBusiness.com that WBA discussed the issue with Baldwin's office before the letter was sent. She noted many banks in Wisconsin and the Midwest work with ag customers, arguing that enforcing an "arbitrary concentration limit" for ag loans in their portfolios needlessly punishes these businesses.

"The agriculture industry is very important to the state of Wisconsin," she said, noting her support for "anything that can be done to remind regulators that bankers have a lot of expertise in this area."

A map provided by WBA shows that most of the country's banks serving farmers are clustered in the Midwest, with the largest concentration in Iowa, Illinois and Kansas. According to Oswald Poels, the changes Baldwin is proposing would impact those states more, but Wisconsin has its fair share of banks with mostly ag customers.

Oswald Poels explains Baldwin and Thune are arguing for the removal of a specific regulation that discourages banks from holding a concentration of ag loans above 300 percent of total capital.

"Just because a bank has a threshold that exceeds 300 percent of concentration doesn't mean it's bad," she said. "It doesn't mean banks should be forced to transfer loans."

The U.S. agricultural economy has gone through at least six years of low commodity prices and farm incomes, with global factors putting a damper on certain agricultural exports. Baldwin notes that Wisconsin continues to lead the nation for farm bankruptcies, and argues the changes she's pushing for would help reduce that number.

In their letter, the senators say they're hopeful the ag economy will begin to improve as new trade deals are put into place. But for now, they say that financial regulators can help out farmers and ranchers by giving their lenders more freedom.

"Although cash flows may be tight, many producers have healthy equity positions due to land and other asset holdings," they wrote. "We believe community financial institutions, together with examiners and regulators, can exercise sound judgement until the farm economy rebounds, while also ensuring that the appropriate safety and soundness protections remain in place."

The letter was sent to the Board of Governors of the Federal Reserve System, the Federal Deposit Insurance Corporation, the Office of the Comptroller of the Currency and the National Credit Union Administration.

See the full letter: http://www.wispolitics.com/2020/u-s-sen-baldwin-working-to-prevent-more-farm-bankruptcies-in-wisconsin/
–By Alex Moe
WisBusiness.com