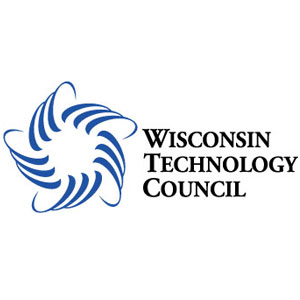 The 2019 portfolio of "WisBusiness.com: The Show" featured interviews with 20 of Wisconsin's business newsmakers, who collectively represent some of the best companies, ideas, investors and services in the tech-based economy.
Check out our archives at WisBusiness.com and WisconsinTechnologyCouncil.com/newsroom to see what these newsmakers said in 2019 – and how their ideas might influence the coming year.
Thanks to Exact Sciences, BDO and UW-Milwaukee for sponsoring "WisBusiness.com: The Show" as it rolls closer to the 250-episode mark. Here is an alphabetical summary of 2019 interviews:
Renee Bemis of Driftless Glen Distillery, who talked about Wisconsin's emerging trend of small distilleries and how it landed her company on the list of Americas' fastest-growing private companies.
Buckley Brinkman, chief executive officer of the Wisconsin Center for Manufacturing & Productivity, on the future of manufacturing.
Andy Burish, managing director of UBS/The Burish Group, on what entrepreneurs need to know about their own finances as they move ahead.
Tina Chang of Syslogic, co-chairman of the Wisconsin Entrepreneurs' Conference in Milwaukee. She talked about her work and the Milwaukee tech scene.
Mike Connor, co-founder of Fab Lab Stoughton, who explained what goes into a high school fab lab and how they train tomorrow's workers.
Amanda DoArmaral, founder of Fiveable in Milwaukee, also one of 24 companies that pitched at the Wisconsin Early Stage Symposium.
Tim Donohue, director of the Great Lakes Bioenergy Research Center, which is creating next-generation biofuels and bioproducts. The Madison-based GLBRC is one only four federally funded laboratories of its kind.
Chandra Miller Fienan of StartingBlock, who talked about the growth of the Madison-based accelerator since it was founded in 2012.
Dana Guthrie of Alchemy Angel Investors of Milwaukee, who outlined the group's investment targets and its larger role in the Milwaukee area.
Mark B. Johnson, an information technology architect with years of experience in IT design, development and deployment, talking about his role with global consultant CGI in Wisconsin.
Ben Juarez of i.c. stars Milwaukee, on helping to create a young cadre of coders in Milwaukee.
Kyle LaFond, founder of American Provenance of Mount Horeb, one of two-dozen companies that presented at the recent Wisconsin Early Stage Symposium.
Elmer Moore Jr., co-chairman of the Wisconsin Entrepreneurs' Conference in Milwaukee, who talked about his work with Scale Up Milwaukee and the city's tech scene.
Sean Roberts, director of state government affairs for code.org, a national group working in states such as Wisconsin to build the supply of young adults who are computer literate and able to write software code.
Craig Schedler of Northwestern Mutual Future Ventures, who discussed the corporate venture capital fund and its major areas of interest.
Jason Swanson of Madison-based Swan Leap, who talked about what it was like to have been named the fastest-growing private company in America.
Abby Taubner, one of the leaders of Wisconsin-based gener8tor, who talked about the role of one of the nation's top 15 accelerator programs.
Ryan Weber of Great North Labs, an early stage investment fund on how close the Midwest is to having an early stage investment hub.
Jed White of TASC Ventures, one of the newest entries on Wisconsin's corporate venture capital scene
John Zeratsky, developer of the Google Sprint process, who talked about the concept of "redesigning" time. Zeratsky spoke at the Wisconsin Entrepreneurs' Conference.
###