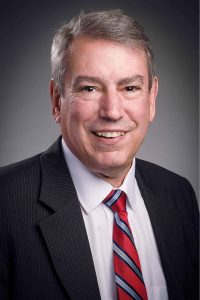 This week's "WisBusiness: The Podcast" features a preview of what's to come at next week's 2020 Wisconsin Early Stage Symposium hosted by the Wisconsin Technology Council.
Tech Council President Tom Still says speakers at the event represent current trends that young companies can learn from. This year the topics range from health care to biotechnology and manufacturing to marketing.
"I'm excited to hear from our keynote speaker Jon Jacques who has worked with companies from Fortune 500 to mom and pop to help them with their social media. I think he'll be valuable," he said. "I'm excited to hear really from all of our speakers and panelists because  they will carry out those themes that I mentioned."
The virtual symposium starts Monday afternoon and goes through the end of the day Wednesday.
The heart of the event, Still said, is matching investors with young companies. The symposium will feature 511 one-on-one, speed-date-like meetings, seven companies competing in the Elevator Pitch Olympics and 20 companies with pre-recorded pitches to investors.
"We've seen good results with companies that got their start by attracting investors through that conference itself," he said. "It could take six months, it could take a year, but it could be the next day as well."
Register for the Early Stage Symposium: https://web.cvent.com/event/81c81103-1276-4214-9c23-afbe0d41bc35/regProcessStep1?rp=00000000-0000-0000-0000-000000000000
Listen to the podcast below, sponsored by UW-Madison: