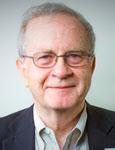 Tim Size, executive director of the Rural Wisconsin Health Cooperative, says on this week's episode of "WisBusiness: The Podcast" rural hospitals are ready to reopen — and community health is only as good as the economy. 
While he said both urban and rural hospitals had to learn a lot in such a short period of time, the state is now at a point where "hospitals across the state feel they have the confidence and capacity to safely begin to reopen."
Size is a supporter of a regional approach, but he argues that it's not a partisan view. He noted New York's Democratic governor choosing to reopen the state regionally.
"Most of our state has had for the last two months the greater part of our hospitals basically sitting empty — that's urban and rural — and it was the right thing to do," he said. But he said that health leaders and professionals alike have a "strong sense" that hospitals are able to and need to safely reopen.
"The rural hospital is only as strong as the rural community and our rural economy," said Size. "Any community can reopen in a thoughtful way and safe way and that's what we need to be doing."

Listen to the podcast below, sponsored by UW-Madison: