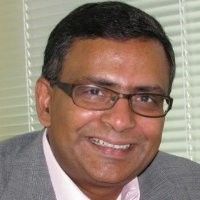 This week's episode of "WisBusiness: The Podcast" is with Shree Kalluri, founder and CEO of Zerology, a Madison-based startup looking to provide eco-friendly transportation through a car sharing app.

Currently, the app allows apartment residents who may not own a vehicle to rent an electric car to use for a few hours or a few days.

"The whole goal is to reduce the carbon footprint that we are creating," said Kalluri. "Every car we are putting in can become a better car tomorrow or next year."

He added that most of the personal cars only continue to add emissions over time.

Also on the podcast, Kalluri shares his story donating 16,000 KN95 masks to Wisconsin law enforcement statewide.

"I am motivated by social impact and doing good," he said. "This is my contribution to seeing a better tomorrow, this is a day and time when all of us need to step up and be better citizens and that is what I was doing, I'm trying to do my share of it."

Listen to the podcast below, sponsored by UW-Madison: