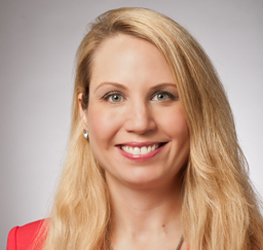 This week's episode of "WisBusiness: The Podcast" features Jennifer Rathburn, a partner with Foley & Lardner in Milwaukee and founder of the Midwest Cybersecurity Alliance.

She discusses a recent California law change that could impact Wisconsin companies doing business there. The new law aims to give consumers more control over personal information that's collected and used by companies.

It applies to businesses with California-based customers, so many for-profit companies in Wisconsin that sell to residents of the state will need to follow the new law, according to Rathburn. The California Consumer Privacy Act technically took effect at the start of the year but won't be enforced until July.
"How we see most companies come under that law is if they have over $25 million of annual gross revenues," she said. "Other ways which are not as typical, is if you derive 50 percent or more of your assets from essentially selling data… or if you are buying or selling more than 50,000 California residents' consumer data."
Rathburn explains steps that Wisconsin businesses can take to ensure compliance with the new California law, including disclosing how consumer information plays a role in their operations.
Listen to the podcast below, sponsored by UW-Madison: