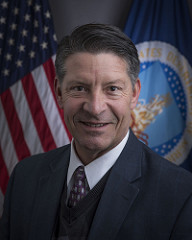 This week's "WisBusiness: The Podcast" features Frank Frassetto, the state director of USDA Rural Development in Wisconsin.

The department's focus is on rural Wisconsin, any community below 50,000 people. Recent investments have taken place in electric, water and broadband infrastructure.

The $10.2 million broadband investment specifically, will allow for increased access for distance education, telehealth and business.

"What we're trying to do here at Rural Development to increase economic prosperity and quality of life, these two projects — electricity and broadband — are right in our wheelhouse and something we're very happy to be a part of," Frassetto said.

In the last year, Rural Development invested over $460 million in the state's economy. Not only does the final product result in economic prosperity, but the work done by construction workers, engineers and project managers also create jobs and economic impact.

Listen to the podcast below, sponsored by UW-Madison:
wispolitics · WisBusiness: The Podcast with Frank Frassetto, USDA Rural Development