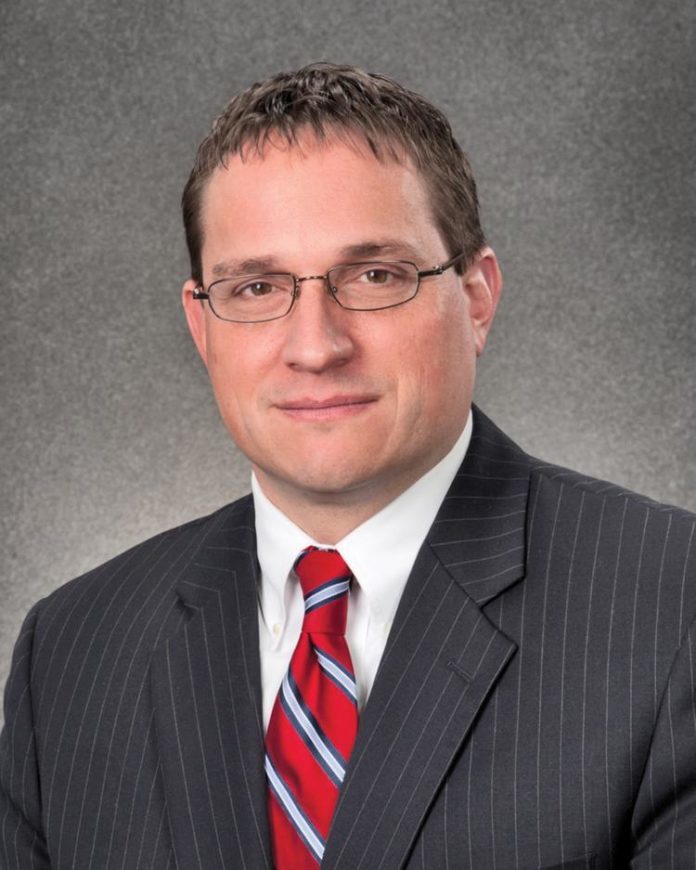 This week's episode of "WisBusiness: The Podcast" features Eric Borgerding, president and CEO of the Wisconsin Hospital Association.
As Wisconsin continues to report record highs for daily COVID-19 cases, hospitalizations and death counts, Borgerding said it's a "pretty ugly situation" right now for the state's hospital systems.
"If we keep at the pace that we're at right now, Wisconsin is going to be facing some really awful predicaments and could be in the very near future," he said.
WHA is a co-chair of the "Stop the COVID Spread!" coalition, a group of business, health and other advocacy organizations to urge the public to take the pandemic seriously and adopt simple mitigation steps to stop coronavirus. One of the roles of the coalition is to amplify that messaging through public service announcements.
As COVID-19 tightens its grip on the state resulting in "astounding" transmission, Borgerding says Wisconsinites are suffering from COVID fatigue.
"It really is largely the result of folks wanting to live their lives … we have to do a better job, of just at a minimum, things like wearing a mask, socially distancing, avoiding large gatherings when possible, practicing good hygiene, washing hands," he said. "My concern is that the pace of COVID spread and the pace of its impact on our health care system and on our community is just continuing unabated."
Borgerding called on Wisconsin's leaders to educate the public on how serious the pandemic is and encourage the steps to help slow down the spread of COVID-19. He added that the state does not have the luxury of depending on an upcoming vaccine, which may not be widely available for several months.
"No one can view this as a reason to sort of take our foot off the gas as it relates to really that urgent need we now have to do everything we can to slow down the spread."
Listen to the podcast below, sponsored by UW-Madison: