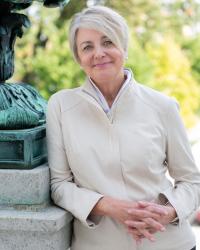 This week's episode of "WisBusiness: The Podcast" features Deb Archer, president and CEO of Destination Madison.

Destination Madison's work "changed dramatically" in early March when WIAA state basketball was cancelled. That was the beginning of calls from several special events asking to reschedule that the tourism department had to triage.

Archer said Destination Madison also had to adjust its marketing message to "get people dreaming about what they can do when the time is right."

"We're really excited about some of the strategies we're putting into place and we're ready to rev that engine," she said of tourism coming out of the pandemic.

Archer will also be a panelist at the 2020 Wisconsin Entrepreneurs' Conference put on by the Wisconsin Technology Council on June 4. The virtual event will focus on COVID-19 economic survival, recovery and prosperity for young companies during a 'new normal.'

She will be lending her expertise to entrepreneurs on what elements of the COVID-19 pandemic will remain and how companies can capitalize.

"Some new trends have been disrupted by all of this and some new opportunities are being revealed by all of this," said Archer. She used AirBnB as an example of a popular trend that may falter because of consumer confidence in sanitary conditions.

"Some of the habits that have been revealed over this like carryout food… it's an art form now," she said, adding that a carryout potluck probably wouldn't have happened before this.

Listen to the podcast below, sponsored by UW-Madison: