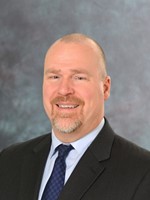 This week's "WisBusiness: The Podcast" features Department of Agriculture, Trade and Consumer Protection Secretary Randy Romanski.
With a crisis such as the COVID-19 pandemic, scammers come out to take advantage of others' misfortunes, Romanski said. DATCP is asking consumers to be wary when contacted by phone or online for personal information. Romanski warns of social security scams, currently the top scam reported to the department.
When the pandemic hit the state's agriculture industry and disrupted supply chains, DATCP balanced its role as a regulatory authority and resource provider by pivoting its services.
"Our agency quickly mobilized to support those industries, so for example, we helped provide masks to food businesses, held weekly conference calls with industry groups and conducted virtual inspections and licensing exams to pivot with our regulated industry and serve as a resource in that way," Romanski said.
Despite challenges, agriculture remains one of the state's strengths, he said.
As the agency heads into a new year, Romanski calls for continued investments in the state's strengths, including the dairy industry, soil and water health, and broadband.
Listen to the podcast below, sponsored by UW-Madison: