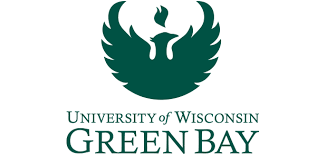 A new turbine design from UW-Green Bay's engineering department aims to improve the efficiency of wind power generation.

The system's inventor, Md Maruf Hossain, has applied for a patent on the design, and WiSys is seeking commercial partners in the wind power generation industry to help develop the new technology. WiSys handles licensing for UW System universities other than UW-Madison and UW-Milwaukee.

According to an info sheet, most wind power generation comes from horizontal axis wind turbines. But WiSys says vertical axis systems have several advantages including lighter weight and improved function during "turbulent, small and inconsistent wind situations."

The info sheet shows vertical axis turbines can be scaled to smaller sizes and used in both residential and urban settings. But WiSys says vertical axis turbines have been underutilized compared to horizontal axis systems, due in part to a perception that they're less efficient.

To improve upon the vertical axis design, Hossain combined multiple turbines with one generator and drive train, which reduces the size and weight of the turbines. According to the info sheet, current wind generation systems must have separate power generators and drive chains for each turbine.

By slimming down the system, Hossain aims to develop a turbine that requires less wind to operate and generates more power per tower. WiSys says the integrated turbine technology would result in lower transportation costs and less required maintenance and installation since the generator, electronics, and gearbox can be placed on the ground level.

The new turbine design is meant for: small- and large-scale commercial power plants; pumping water; military operations; offshore installations such as oil rigs; disaster relief agencies needing portable electricity; as well as in areas with few daylight hours as a clean alternative to solar energy.

Hossain has developed a prototype and tested it at a low speed. The device has shown a "2.4-fold increase in accumulated mechanical power" over a conventional single turbine system. He expects to increase that improvement. Further testing will integrate the system with electrical components and involve higher wind speeds.

WiSys says the global wind turbine market was valued at $50 billion in 2017 and is expected to top $80 billion by 2024. Within that industry, the vertical axis wind turbine market is projected to grow from $12.6 billion to $16.3 billion over the same period.