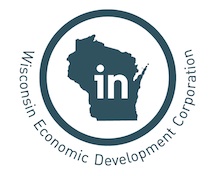 Wisconsin Economic Development Corp. leader Missy Hughes expects up to 30 percent business closures in the state if reopenings are stalled by a virus surge.
"I have seen numbers anywhere from 20 to 30 percent anticipated closures and I think that's really tied into the duration of the `Safer at Home' order," she told reporters. "Lots of businesses that I have talked to could withstand an initial wave of being closed, but are very concerned about continuing."
Hughes said that if there is a virus surge in the future, and small businesses are asked to endure another closure or low confidence from consumers and employees that would keep them at home, Wisconsin would see more closures.
"That's why it's critically important that we all continue to think about… the social distancing, and the hand washing and wearing masks because this is all going to be critical for regaining momentum in our economy."
WEDC is watching data from daily consumer transactions, UW-Oshkosh business surveys and regional economic development directors on the ground to understand the pandemic's impact and what's happening at Main Street business statewide.
Hughes noted that credit card transactions are a helpful number to track. In reviewing that data, she said it appears that there continues to be an uptick of businesses reopening.
-By Stephanie Hoff
WisBusiness.com