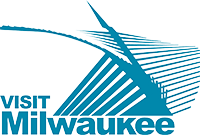 DNC delegates can expect to see two 30-second commercials featuring Milwaukee this week through their virtual meetings. But if you're streaming or watching at home on TV, you may not catch them.

"We are working with the DNCC to get them either distributed through the campaign, through the DNCC channels or hopefully on national television," VISIT Milwaukee's Kristin Settle told WisBusiness.com.

On the second night of the virtual national convention, Mayor Tom Barrett told Dem activists he wished he were welcoming them to Milwaukee in person this week, but he was proud the party and the city were putting the health of his constituents first.

"But these are not conventional times, and as a result, as we all know, this is not a conventional convention," Barrett said. The DNC became the "Convention across America," even removing the Wisconsin silhouette from its logo. However, the production and feeds still come out of Milwaukee.

"The DNC made the choice to make it more representative of all of the country," Settle said. "Milwaukee has not been at the forefront of the convention as it might have been or would have been had it been an in-person convention here in the city itself."

It also was supposed to be an economic boon with 50,000 visitors and a $200 million impact. Instead, the COVID-19 pandemic turned it into a virtual event with a light presence in Wisconsin's largest city.

"Of course we're disappointed, but we're not crying into our beer, we're not lamenting the loss, we are not sad because we are still able to capture the attention of millions of people who are watching at home and highlight Milwaukee as an amazing destination," she said.

VISIT Milwaukee now expects a $3 million economic impact including $125,000 in local tax revenue generated. Settle noted the DNC is estimated to generate 4,000 hotel room nights for the Milwaukee area.

Barrett extended an invitation to viewers to visit the city on the "fresh coast" while saying he and his constituents understand "why we can't be together" this week.

VISIT Milwaukee's commercials "Unique Unites" and "Powered by the People" both call for people to visit Milwaukee.

In addition to the commercials, VISIT Milwaukee also sent out over 400 gift boxes to delegates, donors, and others who would have been in Milwaukee this week.

Looking ahead, Settle noted that the city and state mask mandate has resulted in COVID-19 cases ticking down. This has made people more comfortable with traveling to Milwaukee, she said.

"We actually are starting to see leisure travel come back … as hotel occupancy ticks up and then we're also starting to see visits and convention travel rebook in the city," Settle said. "As conventions canceled for 2020 and rebooked to 2021, there were also conventions booking out for future years — 2022 and beyond — because Milwaukee has been getting so much national attention as the host of a major national convention."

VISIT Milwaukee is pushing its commercials on its social media channels.

View "Unique Unites" here: https://www.youtube.com/watch?v=sVe70V6D7P4&feature=youtu.be

View "Powered by the People" here: https://www.youtube.com/watch?v=cHjwsPARato&feature=youtu.be
-By Stephanie Hoff
WisBusiness.com