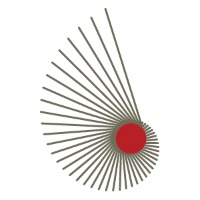 UW-Madison, the Wisconsin Alumni Research Foundation, and High Alpha Innovation are bringing a venture studio to campus.
The studio provides startup capital and hands-on support to select business ideas sourced from faculty, students and staff.
"The goal of the studio is to launch scalable and venture-backed companies off our campus," said Greg Keenan, WARF's senior director of Ventures & Accelerator. "If the studio isn't spinning out companies, it will not be successful."
The venture studio combines a team of experienced company builders with a pool of capital to fund studio startups that solve problems with software or an app.
The UW-Madison studio will launch one new startup this spring, incorporating a "sprint week" of intensive competition between up to five top ideas, according to Elliott Parker, CEO of High Alpha Innovation, an Indianapolis-based corporate venture studio. During the "sprint week," teams compress the first six months of a potential new business into four days.
"A venture studio is all in, in terms of both capital invested in the startups it creates as well as the support it provides to those startups," Parker said. "It is intense because we know, at the end of the week, that we're putting real time and money and reputation on the line to make that happen."
The studio's success will be determined by its newly created companies' financial returns, which will keep the studio running. Combining the idea generation capacity on UW-Madison's campus with the execution resources a venture studio can provide will produce promising results, according to Keenan. But the studio's influence may not be limited to the university.
"We are sourcing ideas from campus, but do see that the impact is going to go beyond that," said Katie Rice, Venture Associate at WARF.
Kieran Furlong, UW-Madison Discovery to Product representative for engineering and physical sciences, echoed Rice.
"We are going to see an increased number of spinouts from UW-Madison … it in turn, contributes to the state's economy, to job creation," she said. "It also contributes to the reputation of both the university and the state."
The venture studio, Furlong said, could help Wisconsin become well-known for creating successful startup companies.
"It will take Wisconsin a long time," Furlong said of developing a presence in the startup field. "But we're not going to get there if we don't start."
For more information and to submit an idea visit: https://www.varsityventurestudio.com/
-By Ashley Obuljen
WisBusiness.com