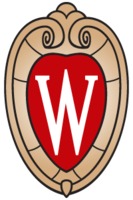 The coronavirus pandemic opened new windows of opportunity for the business world by creating new problems to solve, showcasing old problems in a new light and making new solutions to old problems available, according to two UW-Madison professors.

"COVID is clearly a disaster," said business Professor Hart Posen in an alumni association virtual event. "We all wish it didn't happen, we all wish that as a nation we responded better. Is there a silver lining? My answer is yes."

New markets like telehealth are a direct result of those windows of opportunity. Before the coronavirus pandemic, several privacy laws meant doctors couldn't get paid for some virtual checkups and visits.

The need to physically distance paired with ongoing or increased health problems allowed the telehealth market to break into the larger health market, taking up to 15 percent of all patient-doctor visits, Posen said.

Scott Cook, founder of the online tax filing service Intuit, agreed the pandemic could open up several windows of opportunity for businesses and entrepreneurs to take advantage of right now.

Cook said business travel will likely be forever changed post-pandemic. The use of virtual conference services like Zoom will likely eclipse physical business travel as borders remain closed and people worry about falling ill from attending in-person conferences.

Cook admitted that Zoom meetings allowed him to be more productive throughout the day since he doesn't have to spend as much time commuting or in airports.

Aside from new opportunities, Posen said the pandemic has reset the competitive clock in some markets. Many markets get locked into a cycle of competition that fosters little to no innovation. Now that some of those competitors have slowed in the business race, there is some breathing room between competing businesses for each of them to develop their own unique strategies and market niches.

Posen suggested taking advantage of the pandemic by kickstarting the learning curve.

Learning curves, first thought of during the manufacture of Liberty class cargo ships in WWII, can make or break businesses by determining how efficiently they produce goods and get work done. The earlier a business starts the learning curve, the farther ahead of other businesses it will be in the curve.

"One area where that might happen is in fashion retail, which is prime for this," Posen said.

While some businesses might be looking to take on new strategies to take advantage of the pandemic, some companies like TJ Maxx are doubling down on their old strategies.

TJ Maxx became a pandemic innovator when it decided to open even more brick and mortar stores while most other retail giants like Amazon continue to grow online retail and push brick and mortar stores out.

"You know what COVID has proven? We darn well want to go to stores," Posen said. "We love it, we really do. People love going to stores."

Cook and Posen said another example of a great innovator in business is Amazon. Throughout its history, Amazon has brought many firsts to the market, including the first successful e-book reader, vertical integration to secure the entire supply chain and a robust online store.

According to previous reports, Cook and Intuit have been trying to take advantage of the windows of opportunity created by Congress by spending millions of dollars lobbying for provisions in recent IRS tax laws that would make it impossible for the IRS to create its own tax filing system, giving companies Cook owns like TurboTax and Quickbooks an almost monopoly on the online tax filing system market.

TurboTax also takes advantage of tax season every year by purposely making their free filing services as difficult to find as possible through a basic search engine like Google, according to political commentator Hasan Minhaj.
-By Adam Kelnhofer