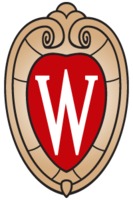 A second wave of coronavirus infections is likely once people return to indoor activities and are exposed more to airborne transmission, according to Dr. Ajay Sethi, an epidemiologist and UW-Madison professor.

Wisconsin campuses can slowly reopen with caution as testing, contact tracing, personal protective equipment and medical staff become available to deal with the problems associated with hosting tens of thousands of students, Sethi said.

While some classes that require physical interaction can begin again with strong caution, testing and contact tracing are the only way to monitor and stem the spread of COVID-19, Sethi said in a "UW Now" program hosted by the alumni association.

He noted that online classes, when possible, are still the best way for college campuses to resume courses come fall semester in a manner that provides a safe and effective educational environment.

As a professor, Sethi lectures about the spread of misinformation, conspiracy theories in public health and how to address these falsehoods.

Compared to other countries heavily impacted by the pandemic, the U.S. is at a disadvantage when it comes to a swift and safe economic recovery, according to Sethi. This is due to the spread of misinformation, rapidly changing information coming from various sources and the general fear among the public surrounding the COVID-19 pandemic combined with delayed government intervention and planning.

"It appears that the cases are coming down, but the reality is we remain a population largely susceptible to coronavirus," Sethi said.

He noted that misinformation sources like "Plandemic," the 5G myth, myths about herd immunity and anecdotal evidence on the effectiveness of Hydroxychloroquine as a way to prevent COVID-19 have led people to believe the recent minor decline of cases in some places was the result of the pandemic disappearing.

Sethi disagrees.

"Unless it completely disappears, it will certainly come back once we move our activities indoors," he said. "You remain susceptible, and the virus can begin to find another set of lungs within six feet to infect."

His suggestion: people concerned about the validity of information should do their own research on where the information is coming from and find the true source and its agenda.

The fear and uncertainty caused by the biggest pandemic in people's lives is part of why misinformation has been so easily spread, consumed and taken as gospel, according to Sethi.

"We're now adapting our risk prevention measures to a reopening society," Sethi said, noting mask-wearing in public.

And he took a moment to address the "most important" change: "We are being called upon to end systemic racism once and for all."

Sethi's credible sources for COVID-19 information:

*Dear Pandemic on Facebook, Twitter and Instagram

*covid19.wisc.edu

*Public Health Madison & Dane County

*Wisconsin Department of Health Services

*Center for Disease Control

*World Health Organization
-By Adam Kelnhofer 
WisBusiness.com