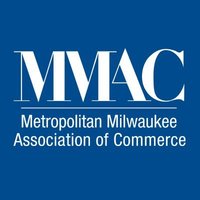 COVID-19 has accelerated some trends and interrupted others — setting Milwaukee up for success post pandemic, according to a panel of urban development leaders.
The working-from-home phenomenon is one of those trends that's accelerated, but it poses new challenges to Wisconsin's largest city, the panel explained during a Metropolitan Milwaukee Association of Commerce briefing.
For starters, it disrupted the downtown as an employment center, according to urban analyst and consultant Aaron Renn, who described the pandemic and working from home as a "pie in the face" to the downtown economy.
However, Renn said that as people leave urban centers, such as New York City, Milwaukee has an opportunity to pick up those exits while benefiting from the work-from- home trend. As people are no longer tied to a physical location for work, Renn said Milwaukee will have to attract people to the city as a place to live, not just as a place with premium employment opportunities.
He noted the lakefront, historic neighborhoods and the ability to own a home as attributes of Cream City. Another one, he added, is the transit system. But he warned that diminishing investments on public services will affect the desirability of the city.
"Milwaukee actually has a really high-ridership bus system relative to cities in its size class and region even after significant declines in bus ridership in Milwaukee," Renn said. "Transit is very important to your city, transit is very important to equity. Therefore, ensuring that your transit systems which are taking big budget cuts … can really navigate through this without diminishing service levels … I would particularly zero in on."
UW-Milwaukee Prof. Lingquian Hu found in her urban planning research that without a commute, people spend more time and money going out to eat, seeing family or visiting attractions.
"After COVID-19 is over, if more of us adopt working from home, we can imagine or we can expect household activities — going to different kinds of social events, recreational events — will increase," she said. "In other words, cities need to accommodate all those different needs of people."
She noted other significant advantages of cities: access to health care and education, as well as open spaces and park systems.
"Milwaukee has all of those advantages in terms of providing the services and amenities," Hu said. However, in order to attract residents and workers, the city needs to improve its inclusion and diversity, she said.
"This is one part that Milwaukee can improve upon and we all know that … by different research, Milwaukee is one of the most segregated cities in the United States," she said. "That's one issue that Milwaukee needs to tackle to attract talents into Milwaukee. We need to build a place to live, work, play and at the same time address social justice in Milwaukee."
Bob Monnat of Mandel Group said regardless of crises, housing is a basic necessity that will transcend the "economic speed bumps," such as COVID-19. He warned that a threat to the city's success after COVID would be forgetting the value of the underlying assets that make the urban experience valuable and desirable.
"Just imagine yourself living your life going forward without ever having the benefit of all of the attributes and diversions of urban living. All the places you go to, all the events you see, all the restaurants, just assume it's all gone, and you begin to immediately say, 'I understand it's bad now, but it's going to come back.'"
While the housing marketplace had a dramatic dropoff in leasing activity and occupancy in the last 45 days, Monnat said, it's nowhere near what's happening in midtown Manhattan, for example. He cited an up to 20 percent discount on cost of living in apartments in Manhattan versus an up to 8 percent discount in Milwaukee. Meanwhile, West Allis and Franklin are seeing a hike in leases with properties that have not yet completed construction.
"There's still economic activity out there and there's still demand and there's still a rebalancing of housing preferences," Monnat said adding that multifamily housing has been the least affected.
He agreed with Hu that Milwaukee's "tremendous calling card" is its rich social and physical environments.
"We have so much open space, we have so much public access to natural resources and I think that the benefits of all of that has been realized now during the pandmeic when people had few recreational and health options," he said. "The biggest opportunity we have is a reinvestment in that whole infrastructure and an emphasis in the infrastructure in the way that we present the city to the marketplace. We have an outsized benefit with regard to those assets."
-By Stephanie Hoff
WisBusiness.com