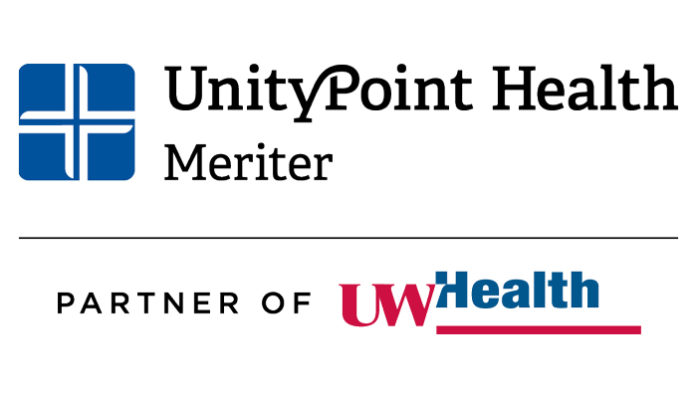 Community spread of COVID-19 has restricted UnityPoint Health Meriter Hospital's capabilities, according to President and CEO Sue Erickson.
Additional sick calls and staff staying home to monitor potential COVID-19 symptoms have forced Meriter to adjust some of its operations. The hospital is rescheduling elective surgeries that require overnight stays in order to reserve beds for COVID-19 patients, Erickson said.
Erickson updated Madison business leaders on the hospital's status during a virtual Greater Madison Chamber of Commerce briefing.
"The majority of us don't want to shut back down," she said, describing contingency plans, including delaying surgeries, as a method to prevent maxing out the hospital's capacity and having to stop non COVID-19 procedures.
She noted a "significant increase" in COVID-19 patients admitted to Meriter. More than one-third of the hospital's beds are occupied by patients with the virus. While the majority of these patients are arriving from Dane County, 40 percent are arriving from surrounding counties.
Rural communities with rising coronavirus cases and backed-up hospitals could be the reason behind those numbers, Erickson said.
Dane County Executive Joe Parisi yesterday announced an "alarming surge of sickness and hospitalizations" as local hospitals reported a new high of 144 hospitalizations in the county.
"Our health care workers are going to wear down if this is their everyday experience for the next several months," he said, calling for employers to have employees work from home and group gatherings to stop.
Meanwhile, Public Health Madison & Dane County said yesterday that COVID-19 is not showing signs of slowing down as hospitalizations and case counts rise. Dane County is averaging roughly 260 new COVID-19 cases per day. In July, that figure was less than 100.
To prevent the spread of coronavirus within the hospital, Meriter has shifted its visitor policy. The hospital allows few visitors; the exceptions include birthing partners and those visiting minors, Erickson continued. Further restrictions are set for those who are infected with the virus, but hospital staff set up conference calls with patients' families to ensure they stay connected.
With COVID-19 still raging, some people are afraid to go to hospitals for necessary screenings, such as colonoscopies, she said. She warned that skipping these screenings could delay disease detection and cause issues that warrant treatment.
"We know people are putting off some of that, and we're worried that it will have a downstream impact," Erickson said.
-By Ashley Obuljen
WisBusiness.com