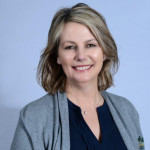 Tourism in northern Wisconsin for 2019 was the best year on record, but 2020 is "blowing it out of the water."

Vilas County saw an uptick in sales tax for March and April, but it was late May when the county fielded more requests for information as people made the trek to St. Germain, according to St. Germain Chamber of Commerce Executive Director Penny Strom in a Wisconsin Manufacturers & Commerce webinar.

"If you're going to social distance, this is the best place," she said (pictured above). "People are looking to get out of the cities, to get out where there are a lot of cases."

Strom noted Vilas and Oneida counties' low COVID-19 case counts, at 11 and 17 confirmed cases respectively.

Memorial Day was "extremely busy" for St. Germain. While normally the influx of people is on Friday afternoon of the holiday weekend, Strom said crowds came in as early as Tuesday leaving hotels and lodging without vacancy.

"And they are plum full until the end of August," she said. "Many of them have said that 2019 was the best year ever on record; 2020 is blowing it out of the water right now."

Restaurants, retail businesses and the famous St. Germain Flea Market are thriving as well, although not quite the same numbers as previous years.

"We are seeing a huge uptick because you can really social distance up here," Strom said. "You're out on your private home or renting a cottage, you're out on a lake, you can stay six feet, so, people are definitely coming to the Northwoods of Wisconsin."

Southeastern Wisconsin saw a similar experience over Memorial Day. However, VISIT Lake Geneva President Stephanie Klett compared COVID-19 hitting the region in March to a bomb going off.

"We've been hardest hit by COVID right here in Wisconsin in terms of what it's done to the travel industry," she said. "For three months in our region, we were probably 90 percent down. Now, we're making it up."

She specifically called out losses from cancelled and banned flights into the U.S. for contributing to the hit on Lake Geneva, a destination known for hosting international visitors.

Klett highlighted the importance of Walworth County tourism to the state. In 2019, Walworth County tourism did $785 million in total business sales, employed 7,200 people and ranked number six in the state for tourism.

"State and local taxes paid by the tourism industry here Wisconsin last year alone were $1.5 billion, and that money is used for schools and roads and healthcare, it's used for all these different things that are so important," she said.

Klett called for tourism to start advocating for itself and talking to policymakers as one way to work out of the industry's downfall.

"We're an investment," she said. "It really is time for tourism to be at the table."
-By Stephanie Hoff
WisBusiness.com