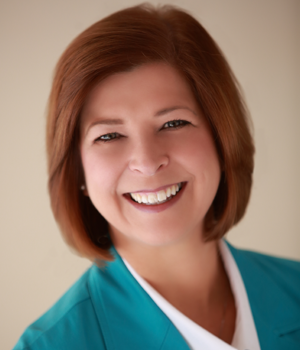 The federal stimulus package recently passed by the Senate is expected to help keep businesses in Wisconsin afloat if it becomes law.

But uncertainty clouds the future for many companies in the state, particularly those hit hardest by the response to the coronavirus outbreak. Hotels across the state are drastically cutting staff as guests cancel reservations, while bars, restaurants and small businesses are facing an unprecedented drop in customer traffic.

Wisconsin Restaurant Association President and CEO Kristine Hillmer (pictured here) notes smaller members of the foodservice industry face an "extinction-level threat." She said many of the provisions in the bill were supported by WRA, including an expansion of unemployment insurance, grants and loans for small businesses and other elements.

"While not perfect, this will go a long way in helping our industry," she said in a statement.

Scott Stenger, a lobbyist for the Wisconsin Tavern League, says the federal bill "provides a critical bridge for a return to business for our members and our employees." But he says that hinges on Gov. Tony Evers' stay-at-home order expiring April 24th as planned.

"We will now focus on what state and local government can do to provide the needed support for thousands of small business owners in Wisconsin," Stenger said.

Bill Smith, state director for NFIB Wisconsin, said the bill is "very, very helpful."

"It will help ease the economic strain caused by COVID-19, and it will provide assistance with cash flow and liquidity," he told WisBusiness.com.

Smith commended the Senate for "putting aside politics" for the moment to pass the stimulus package, and says he hopes the House will do the same when it takes up the legislation.

"We've said all along that the one thing that really holds small businesses back is uncertainty," Smith said. "They need to have confidence in the future, to continue to hire, invest and grow those businesses. We believe this legislation will help reduce that uncertainty — at least in the short term."

Wisconsin Manufacturers & Commerce Executive Vice President of Government Relations Scott Manley agrees the legislation would help companies in Wisconsin — "particularly those struggling with cash-flow difficulty."

"The concern we have is while there's understandably a focus on small business, we're not sure if some of the medium-size businesses are going to have relief," Manley said. "Many of them are experiencing economic difficulties as well."

Even with the hefty $2 trillion price tag, Manley says the federal legislation represents an "appropriate response" given the challenges that individuals and businesses are experiencing. He noted some have been referring to the legislation as a bailout, but he doesn't think that's appropriate.

"This isn't a situation where people or businesses find themselves facing hardship because of bad decisions," he said. "They find themselves in this difficult situation through no fault of their own, and in many respects because the government has imposed restrictions on people and businesses."

As state and federal lawmakers grapple with the challenge of responding to the viral outbreak, Smith cautions that policy changes such as eliminating the waiting period for unemployment benefits should be temporary.

He's calling on legislators to "make sure that we don't fall to the temptation of putting certain policies into the response that really aren't good for the small business community in the long term."

WEDC board member and gener8tor co-founder Joe Kirgues notes more than 1,100 small businesses have registered for the accelerator's new Emergency Response Program to get urgent help during the crisis.

Kirgues says the legislation "offers much-needed help for small business owners." The next step, he says, is to make sure that relief is delivered "as quickly as possible for small business owners who are doing their best to keep companies afloat."

See more from Kirgues in yesterday's WARF webinar, conducted with the help of WisBusiness.com:
See more on the accelerator's program:
–By Alex Moe
WisBusiness.com