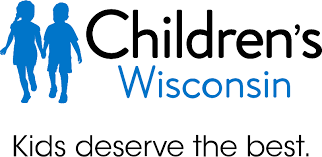 Children's Wisconsin identified the state's first cases of multisystem inflammatory syndrome — a condition in children that may be related to COVID-19.
The Milwaukee-based hospital has seen seven cases going back to April. Five were discharged after a brief hospital stay with their cases still under review, and two remain hospitalized and are "in good condition," said Dr. Mike Gutzeit of Children's Wisconsin in a Friday press conference.
The multisystem inflammatory syndrome or (MIS-C) has features similar to Kawasaki disease, a well known, but rare disease that causes multi-organ failure and shock. The World Health Organization reports that Europe and North America have had children and adolescents with the syndrome requiring admission to intensive care units.
The range of symptoms can include prolonged fevers, abdominal pain,breathing trouble, red eyes and inflammation of organ systems such as the heart, lungs, GI tract or brain.
"Symptoms can be severe, but a vast majority of kids recover, and in some cases, no hospitalization is required," said Gutzeit.
MIS-C is likely a post infectious complication of COVID-19, according to Dr. Frank Zhu with Children's Wisconsin. To support that claim, Zhu explains that this disease started popping up after COVID-19 and often, rather than testing positive for COVID-19, sick patients have coronavirus antibodies, suggesting the disease comes from the body's immune response after battling coronavirus.
"The body has successfully learned the virus, but the immune response is still active and can go off kilter and affect different parts of the body," said Zhu. "This is a theory of what causes Kawasaki disease, which we're sort of applying this to COVID-19 and MIS-C. So we think that it's something to do with immune response still remaining active or reactivating after infection that causes these symptoms."
Zhu and Gutzeit warn there is still much to learn about MIS-C. Even COVID-19, now six months old, still has its mysteries. They both encourage parents to call their child's pediatrician if there are any symptoms.
"The diagnostic criteria or case criteria are generally quite broad in the sense that we don't want to miss new cases and we want to collect as much data as possible to learn more about the disease," said Zhu.
Like its comparison, Kawasaki disease, MIS-C can affect children under five. But MIS-C is unique in that it also affects teenagers. According to the CDC, people who may be suspected to have it are under the age of 21 with a fever for more than 24 hours, inflammation of organs, and illness requiring hospitalization; no alternative plausible diagnoses; and had or is positive for SARS or COVID-19 exposure prior to onset of symptoms.
Zhu said that the positive antibodies associated with MIS-C patients suggest it is likely not infectious.
-By Stephanie Hoff
WisBusiness.com