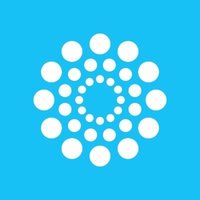 A new study conducted in partnership with Madison-based Propeller Health has shown that the pollutant ozone is connected to increased usage of asthma inhalers.

"By using sensors to passively collect data on the time and place of symptoms, we can draw a clearer line between pollution and poor health," said Meredith Barrett, study co-author and head of population health research at Propeller Health.

The study, published earlier this month in Environment International, involved scientists at the University of California at Berkeley and UC San Francisco and a health care provider called CommonSpirit Health.

They found that increasing ozone concentrations in the air by 17 parts per billion resulted in participating children using their asthma inhalers around 11 percent more often, and adults using them 8 percent more often. These increases were seen at 26 parts per billion — well below the EPA's designated safe ozone level of 70 ppb.

Ozone gas forms naturally in the upper reaches of the atmosphere where it helps absorb ultraviolet light, but it's also emitted as a man-made pollutant closer to the ground. Breathing ozone can cause short-term breathing problems as well as more long-term issues, including worsening asthma symptoms.

Researchers gave Propeller Health's connected inhalers to 287 patients in two different areas, and used the company's platform to track time and location of medication use. By comparing those numbers with local ozone levels, they found inhaler use was associated with greater levels of ozone in the air.

According to Barrett, air pollution has previously been linked to worse outcomes for asthma patients including more emergency department visits, hospitalizations and even deaths. But she said it's been difficult to measure the impact of air pollution on daily symptoms.

Previous studies relied on self-reported data and were much less specific, using participants' home addresses to map usage patterns.

Dr. Rajan Merchant, another study co-author and practicing physician with Commonspirit Health, says using digital tools like Propellor's connected inhaler platform extends the range of care and enables deeper understanding of patients.

"The data we are now able to collect and analyze on environmental conditions helps us more closely engage with our patients so we can help keep them healthier," Merchant said.

See the full study: http://www.sciencedirect.com/science/article/pii/S0160412018319779