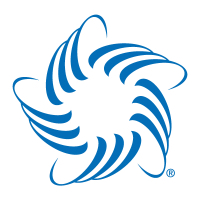 Panelists at a recent discussion hosted by the Wisconsin Technology Council called for greater investments in the arts and creative industries.

"We need to get more creators and entrepreneurs to realize that they have the potential to make money," said Max Fergus, chief executive officer and co-founder of LUM streaming service. "If we're not fostering that creativity in the schools like MATC, area high school or UW-Madison, there's nowhere for that money to go."

The National Endowment for the Arts and the Department of Commerce found the creative industry had an economic impact of $804 billion last year in the United States, according to Anne Katz, executive director of Arts Wisconsin.

In Wisconsin, the industry impact for 2019 was $9.7 billion. And the state gained 94,000 creative jobs — more than the beer, biotech, and papermaking industries, she added.

"We need angel investors in the arts to invest in creative industries," she said.

Tom Still, president of the Tech Council, explained the concept of "creative lens investing" falls under the umbrella of social impact investing, which typically aims to create social or environmental change.

"Part of the way to add more startups in this realm is to showcase some of the ones that we have," Still said.

Scott Mosley is the chief operating officer of CODAworx, a global online community that showcases commissioned art. He said opportunities to land equity investments exist in the arts but added: "if you're stuck only in equity, you'll have some challenges."

"If you can expand capital structure and think about ways to engage in the community outside of equity, I see returns that are pretty interesting," he said.

Katz advocated for a "percent to the arts" requirement in which private developers would pay a fee toward public art projects.

"Communities want to be known for their assets," Katz said. "It's happening around the state — communities investing in the creative economy."

She touched on Fitchburg's plan to build an arts and education performance center and administrative home for the arts.

"Wisconsin is a place where you can have a real life," she said referring to locations where people can live in rural areas that are still a short drive away from a city. "The quality-of-life aspect of this kind of investing and the kind of place that Wisconsin is is huge."

Listen to a previous podcast focused on LUM, which stands for Live Undiscovered Music: http://www.wisbusiness.com/2018/wisbusiness-the-podcast-with-derek-zenger-co-founder-for-live-undiscovered-music/
— Stephanie Hoff 
WisBusiness.com