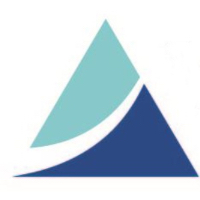 More Wisconsin banks plan to work with hemp businesses in 2020, according to a recent survey of financial executives in the state.

The Wisconsin Bankers Association found close to 50 percent of respondents who aren't currently providing services to hemp companies plan to do so next year.

Rose Oswald Poels, WBA president and CEO, calls hemp "a very new and complex issue" for bankers in the state.

Federal regulators recently dropped a requirement for banks' hemp customers that held them to a higher level of scrutiny. But last month's change was only the first guidance from federal agencies surrounding hemp banking.

"It takes time to work through these complexities," Poels said. "Because there is no one-size-fits-all approach, each bank's approach and timeframe will be different."

Of the 85 bank executive respondents, just under 40 percent are accepting deposits from hemp-related businesses. That includes companies manufacturing, distributing and selling hemp and hemp-derived products such as CBD.

Meanwhile, 15 percent of responding bankers in the state are currently lending to these companies.

Late last year, Gov. Tony Evers signed into law the Growing Opportunities Act, which aligns the state's definition of hemp with federal law. It also incorporates other elements of the 2018 Farm Bill into state law and requires DATCP to ensure the state's hemp program complies with federal regulations.

Since the state created its pilot program for hemp, interest in growing and processing the crop has quickly expanded. Hundreds of individuals and companies have been licensed under the program and dozens of businesses selling CBD and other hemp products have been launched in the state.

According to a DATCP spokesperson, new jobs are being created in retail stores, laboratories for testing and production, and other areas.

In a release, WBA raises questions about the economics of the hemp industry "including cost, price, yield, returns, contracts, and markets." A lack of available data means more inherent risk, but as the industry grows, bankers will be able to make more informed decisions related to these customers.

Several surveyed bankers haven't been contacted by hemp businesses, suggesting a lack of demand is contributing to low industry participation, according to WBA.

The survey was conducted over the first two weeks of December.

See more on the survey: http://www.wisbank.com/press-releases/2019/12/wisconsin-banking-hemp-likely-to-expand-in-2020/