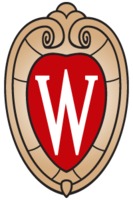 A recent study led by UW-Madison researchers shows how access to high-quality insurance such as Medicare can improve cancer outcomes and help patients live longer.

"Patients lacking access to affordable treatment may delay treatment due to cost, or delay diagnosis despite having symptoms," said Rebecca Myerson, assistant professor of population health studies at the UW School of Medicine and Public Health. "For patients needing urgent access to medical care, such as patients with cancer, high-quality insurance can save lives."

Myerson was the lead author for the study, published recently in the Journal of Policy Analysis and Management. Results highlighted the positive impact of health insurance on cancer detection and survival, particularly for women.

The study found that detection of breast, colorectal and lung cancer increased significantly at age 65 when most people become eligible for Medicare.

Meanwhile, cancer mortality for the same diseases decreased more for women at age 65 than for those two years younger. The cancer mortality rate did not change for men.

"This represents an improvement in health equity among women with cancer," Myerson said.

The benefits of Medicare coverage on cancer diagnoses and survival were "particularly pronounced" for African-American women.

After they became eligible for Medicare at age 65, African-American women in the study saw a larger increase in detection for early-stage cancer than other women. And African-American women experienced a large drop in cancer mortality at age 65.

"In contrast to the encouraging results among black women, we found no significant change in cancer detection or mortality at age 65 among black men," Myerson said. "Closing racial disparities in cancer outcomes should continue to be a high priority going forward."

Myerson's team validated their results by comparing detection rates of breast, colorectal and lung cancer between the United States and Canada, where residents of any age have access to public health insurance.

They found that cancer mortality was "nearly identical" in both countries before age 65, but that mortality decreases after that age were seen in the United States but not in Canada.

"The lack of a break in cancer outcomes at age 65 in Canada reduces potential concerns that life changes at age 65, other than the change in Medicare eligibility, could account for our findings," Myerson said.

The study was conducted using information from the National Cancer Institute's Surveillance, Epidemiology and End Results program including data from 2001 to 2015. Participants were between the ages of 59 and 71.

Faculty members from the University of Southern California also contributed to the study.

See the full study: http://onlinelibrary.wiley.com/doi/full/10.1002/pam.22199