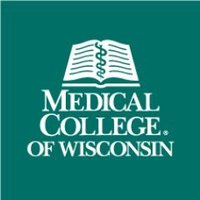 Medical College of Wisconsin President Dr. John Raymond says he's warming to the idea of more people wearing protective masks in public as state health officials are tracking increased community spread of COVID-19.

In a webinar hosted by the Metropolitan Milwaukee Association of Commerce, Raymond pointed to an emerging national debate about whether people should wear surgical masks as they go about their daily lives.

He noted that "no good data" exists supporting the notion that wearing a mask in public prevents the spread of any particular disease. But he conceded that he's changing his thinking about the practice, particularly for those who face greater risk of exposure.

That includes grocery store workers, hospitality, other food workers, the trades, construction, housekeeping and even faith-based leaders.

"We absolutely know that in a health care environment, surgical masks prevent the spread of viruses," he said. "My own personal thinking is evolving. It's my opinion, it's not necessarily scientifically based — but if you have a mask, I would wear it."

He noted wearing a protective mask could provide comfort to individuals during the uncertainty created by the pandemic. Plus, he said it sends a message to those nearby that the wearer is serious about social distancing.

Raymond also said Milwaukee health officials are "deeply troubled" by the emergence of local "hot spots" of coronavirus. One is on the city's near-northwest side, and the other emerged over the past weekend on the city's south side.

"Our Milwaukee Health Department has been working tirelessly to better understand the situation and to determine the root causes," he said. "I can assure you that there have been many meetings, sermons and webinars to address these emerging hotspots. And absolutely more will need to be done in affected communities and the region."

Raymond also said he thinks "it's a good idea" for employers to start taking employees' temperature at the start of the work day, in hopes of screening for those infected with the virus.

In response to an audience question posed through the webinar, he said he supports the idea but noted it may be very difficult to obtain touch-free thermometers. Hospitals are already using these devices to test workers as they come in. He noted they are likely in short supply.

He also cautioned that tests for COVID-19 aren't perfect, and some false negatives have been reported.

"A negative test in a symptomatic person is not a clean bill of health," he said.
–By Alex Moe
WisBusiness.com