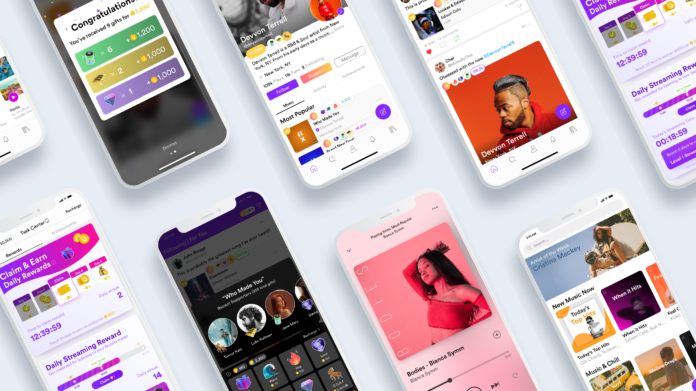 Madison-based tech startup LÜM announced a partnership with Grammy-winning R&B and hip-hop artist Ne-Yo as its global ambassador after securing $3 million in a second seed funding round.

LÜM, a music streaming service and social network enabling emerging artists to circulate their music and grow their fan base, closed the second seed round of funding after rapid growth in its first year.

"By being able to bring on Ne-Yo at such a crucial time while LÜM is still in our infancy… is so helpful for us," said Max Fergus, co-founder and CEO of LÜM. "He is a champion in a new business model that effectively can be the future for independent artists at the earliest stages of their career. To get the opportunity to work with Ne-Yo and Compound Entertainment is exciting for our team and our community."

LÜM was founded from a UW-Madison think tank that focused on rapidly expanding industries with antiquated business models. Fergus, along with a team of UW students and alumni, realized that with the advancements in streaming technology, current applications could be used to successfully bring music to the next generation of artists and fans.
Six months after launching in July 2019, LÜM became the first-ever platform to allow for direct-to-artist virtual gifting on a western music streaming platform. The company's digital in-app currency — the Note — has direct financial value equal to the average royalty payout per stream on alternative streaming platforms.
From January to June of this year, over 21 million Notes were gifted to 13,000 emerging artists.
Artists on the platform are earning up to 5 cents per stream on average. Compare that to Spotify, which pays a half a cent per stream, according to Fergus. This model not only allows LÜM to save money, "but we create so much more value for our artists."

The timing for artists on LÜM to earn money came right at a time when the pandemic hit. With events cancelled, venues closed and large gatherings taboo, artists struggled.
"Artists were struggling in almost every way to make incremental revenue and LÜM launched this service that allows these artists to make money, which ended up leading us to get Apple's app of the day," Fergus said.
A heightened interest in LÜM brought in over 100,000 users and 200,000 tracks since its launch, making it one of the largest user uploaded music streaming services in the U.S. LÜM will further expand to launch its Android and web platform on Oct. 1.
"The LÜM founders took a great idea and turned it into a startup uniquely positioned in the growing industry of music streaming," said Mike Partsch, chief venture officer with the Wisconsin Alumni Research Foundation, a primary investor in the second seed funding round of $3 million. 

"WARF Ventures invests in early stage companies to advance UW-Madison technologies and we are proud to add LÜM to our portfolio," he said.

In addition to WARF, Wisconsin Investment Partners, Bascom Investors and several individual donors were also part of the latest funding round.

Fergus added that WARF's investment is notable because UW's primary focus has been research rather than undergraduate student business investment.

"With WARF coming in and investing in LÜM, it sets an entirely different precedent from what WARF has done over the course of the last 10 years… and how universities invest in their students," he said. 
-By Stephanie Hoff
WisBusiness.com