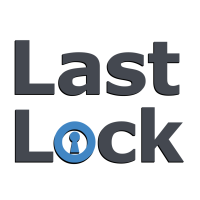 Sometimes during a time of technological innovation, people forget to incorporate tradition in their ideas. For Jack Ryan, he began by looking at a traditional gated entryway and wondering how it could become better.

Ryan, founder of Last Lock, has developed a "smart lock" that is able to give people a more secure and advanced lock, while keeping the traditional look and function of a normal deadbolt. The lock is designed with "smart" software features that give the lock a variety of uses.

He found inspiration from a tangled string of locks on a gate on East Washington Avenue in Madison. When walking home one day, he snapped the picture below.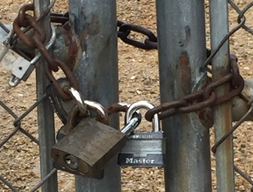 The photo shows "a very practical system called a 'daisy chain lock,'" explained Ryan. "It is commonly found on construction sites and utility plants, and it allows a select number of people access without having to copy and share keys. Additionally, it is easy to add another user to the system by simply adding another lock to the chain."

While Ryan noted that the daisy chain is convenient, it occurred to him that the system has the same weakness as any other chain — it will always fail at the weakest link, or in this case the weakest lock.

"The unique solution I devised to solve this problem, not just in padlocks but in all locks, is the driving force behind Last Lock," he said.

Last Lock has created a way to transform any doorway or lock into a smart access control system. The company is a finalist in the 2020 Wisconsin Governor's Business Plan Contest, which links up-and-coming entrepreneurs with a statewide network of community resources, expert advice, high-quality education, management talent and possible sources of capital.

As opposed to mechanical locks, the last lock cylinder uses a proprietary scanning system that allows it to read and be opened by any desired physical key. In addition, the cylinder can also be opened by an authorized user via their cell phone or a computer.

By combining tradition with technology, Last Lock has an abundance of potential new customers. They include the UW-Madison, which faces a struggle of constant stolen or misplaced keys, along with senior living facilities and managers of Air BnBs. Such customers stand to benefit from the ability to have a physical key, as well as digital access to monitor security.

Through the mentorship and investment of gener8tor's gAlpha program, Ryan has been able to build a team, develop sophisticated prototypes, and pursue patents.

"We are very fortunate," said Ryan. "Just a few months after being founded, we have a great team of UW Badgers growing this company and pilot partners testing our product. After sufficient testing, we will be excited to bring the Last Lock to our strategic industry partners throughout the Midwest."

Last Lock is aiming to secure a bright future, despite this year's surprising economic slowdown due to COVID-19.

Ryan said that Last Lock has been only marginally affected by the effects of COVID-19.

"Our low burn rate has enabled us to stretch our runway for the foreseeable future, while our traction on our patents and prototype testing has only accelerated," he said. "As a result of the pandemic, we are also looking towards the future and creating solutions that combat viral transmission spread through lock systems and door handles."

Last Lock and other finalists will compete leading up to the Wisconsin Technology Council's 2020 Wisconsin Entrepreneurs' Conference on June 4, which will be held on a virtual platform. The conference is part of a five-month process that includes the opportunity to work with mentors and receive feedback from judges. It also leads to valuable exposure for the top business plans and helps spur economic growth in Wisconsin.
-By Brianna Van Matre

Van Matre is a student in the UW-Madison Department of Life Sciences Communication