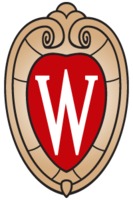 Mia Keeys, director of health equity policy and advocacy with the American Medical Association, is promising a fun and interactive keynote for next week's La Follette School's Health Policy Forum.

Keeys' experiences and knowledge of health policy will set the stage for a message on the national narrative of health policy and equity, how it affects people locally and how it applies globally.

"I'll also be speaking specifically to the students who are on the public affairs track," Keeys told WisBusiness.com. "Whatever choice they make in terms of their path in life with respect to public affairs will have an impact on their families. But they need to be thinking about how their service will impact other communities."

The health forum will take place Monday at the Monona Terrace Community and Convention Center in Madison. The opening keynote will be given by Drew Altman, president and CEO of the Henry J. Kaiser Family Foundation. Participants will attend panel discussions on a variety of policy challenges and solutions in Wisconsin.

Keeys said driving an equity agenda starts with reaching young people.

Along with national policies that affect health equity such as redlining and voting rights, Keeys also highlighted topics specific to Wisconsin. Some points she'll speak to Monday will relate to the opioid crisis and maternity care.

She noted former Democratic Gov. Jim Doyle will also take part in the event.

"I'm sure that there'll be things he'll be uplifting that I'll be echoing," she said.

She noted some of the work done by U.S. Rep. Gwen Moore, D-Milwaukee, may inspire more topics for her to address. Moore has advanced an anti-poverty agenda on the House Ways and Means Committee.

She added that an aging population, the rising proportion of people of color, and new technologies are all factors to consider when solving inequalities.

"The demographic of the nation is shifting," Keeys said.

See more event details: http://lafollette-kohl.wisc.edu/events/la-follette-forum-health-policy/
–By Stephanie Hoff
WisBusiness.com