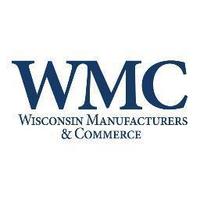 U.S. Sen. Ron Johnson says he's opposed to the federal government making direct payments to individuals as part of a sweeping coronavirus relief plan.

Johnson, R-Oshkosh, told a call hosted by Wisconsin Manufacturers & Commerce that he believes in a problem-solving approach and not to "pander to the crowd, not to just give away money." He argued the coronavirus has created a supply-side economic problem, not a demand-side issue.

"Just giving people checks is going to do nothing when they're hunkered down, bunkered down in their own home," he said on the call Friday. "They don't have places to spend money on."

U.S. Senate Republicans, led by Majority Leader Mitch McConnell, are proposing cash payments of up to $1,200 for individuals, which begin to phase out for those with more than $75,000 in annual income. The legislation would also provide billions for heavily impacted industries such as airlines as well as small business loans, and it would delay certain tax payments for corporations, among other measures.

Negotiations on a rescue package Sunday resulted in a failed procedural vote in the Senate as discussions continued into the evening.

Some Senate Dems, including U.S. Sen. Tammy Baldwin, D-Madison, have proposed a package with larger direct-cash payments, while the president has signaled support for the approach.

State Dem spokeswoman Courtney Beyer ripped Johnson's comments as insensitive.

"Ron Johnson couldn't be more out-of-touch with the hardship Wisconsinites are facing right now if he tried," she said. "People from all walks of life have seen their entire livelihood upended in the last week, and Ron Johnson has the audacity to say they don't need help. We deserve better."

Listen to the call: http://www.youtube.com/watch?v=-eEv1gSGEQI&feature=youtu.be

Bar and restaurant operators in Wisconsin are "desperately seeking any help" from the state and federal government.

Kristine Hillmer, president and CEO of the Wisconsin Restaurant Association, notes the industry has a $10.7 billion economic impact in the state with over 13,000 establishments and 281,000 jobs.

"Our restaurants and their staff are among the hardest hit at this time with no end in sight," she said in a statement. "We absolutely support the bill and have an active grassroots campaign asking everybody to call and encourage its passage."

Scott Stenger, a lobbyist for the Tavern League of Wisconsin, says a prolonged pandemic will alter the state's hospitality industry. He said some members who thought they could sustain to-go service have now closed, though they hope to reopen "after this is over."

"Our members are typically the ones to help out their friends and neighbors in time of need," he said. "The uncertainty has made for sleepless nights."

See more from the Tavern League: http://www.tlw.org/

The Capital East Business Association — a group of 50 small- to medium-size businesses in downtown Madison — is warning that without significant intervention, many companies will have to shut down.

"It is not unrealistic that 10-30 percent of the businesses in our group will be forced to close permanently in absence of substantial relief or mitigation," said John Reske, the group's president.

The Oshkosh Chamber of Commerce has established a new microloan program for bar and restaurant chamber members impacted by measures enacted in response to the coronavirus outbreak. Low-interest loans capped at $2,500 are being offered to cover utility bills, inventory and working capital.

Plus WEDC is providing $5 million in grants to small businesses in the state that have borrowed from community development financial institutions. The grants are limited to $20,000 each and will support companies with 20 employers or fewer.

Banks and credit unions in the state will remain operational during the outbreak, though hours and access methods may be limited at some locations. In a release, the Wisconsin Bankers Association and the Wisconsin Credit Union League emphasize that customers' money is safe.

"Banks have been incredibly busy contacting customers and talking about what they need and working to see how each customer has been impacted. Then working with customers on the appropriate action — including deferrals in situations where appropriate," said Michael Semmann, a top official with the bankers' association who welcomed the news of the new July 15 IRS tax filing deadline. "The banks are safe and sound and in good fiscal shape leading up to this event."
–By Alex Moe
WisBusiness.com