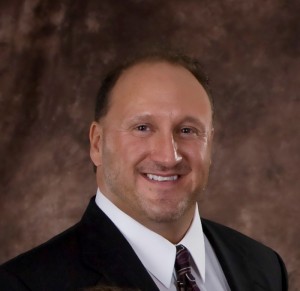 Wisconsin spuds had a shaky start to the COVID-19 pandemic, but high consumer demand has put potatoes in a good spot, says the Wisconsin Potato and Vegetable Growers Association.

America's Dairyland ranks third in the nation for potato production, behind Idaho and Wahsington. And about 20 percent of the crop goes to McCain Foods in Plover to be made into frozen products, such as french fries and tater tots.

Before COVID-19, WPVGA growers agreed to terms on the 2020-2021 crop year potato contracts with McCain Foods. But because of the uncertainty that comes with a pandemic, McCain Foods had to cut the contract by 25 percent in volume. While there were no changes to the terms on price, "a 25 percent cut in volume is very significant," Executive Director Tamas Houlihan said in a Regional Leadership Conference webinar.

That cut represents up to 1.5 million hundredweight of potatoes or a 15 million dollar loss, he said.

After food service closures, there was a huge reduction in demand for potato products, said Houlihan. In addition, there was still half of a million hundredweight of potatoes from the crop before that had to be dealt with.

"Fortunately, Wisconsin has a very robust fresh market," said Houlihan. About 45 percent of potatoes are bagged for the store, otherwise known as table stock potatoes. Some of those stored potatoes could be diverted to grocery stores.

"The retail demand increased tremendously with the advent of COVID," he said. "Grocery store sales were through the roof, people were stocking up, and they weren't buying the usual 5 and 10 pound bags. They were buying as much as they could."

And Wisconsin is very well set up to handle that, said Houlihan noting packing sheds that reopened and potatoes meant for frozen processing, bagged them, and sold them to the fresh market.

Other states didn't fare so well. Washington, Idaho and Oregon are heavily dependent in the food service market to buy potatoes.

"Growers out West are really in dire straits," said Houlihand. "Wisconsin — not so bad."

However, he said the real problem could come this fall when the vast majority of potatoes in the nation are harvested.

"And when we harvest all these potatoes and if there isn't enough of a rebound in the food service market, there will be a massive oversupply situation in the fall," he said. "We're very concerned about that because that will spill over and affect the Wisconsin growers."

Houlihan is optimistic the food service sector is on the mend since curbside pickup, delivery and drive through allowed them to remain open. And as hotels and schools reopen, he is "confident that our industry will recover."

Not only that, but before the pandemic, the potato industry was heading in a positive direction as some potato processors had planned to expand and asked growers to increase up to 30 percent production.

And while it may take awhile for the industry to return to those levels, Houlihan noted at-home consumption of potatoes and canned vegetables has increased dramatically and thinks that trend will continue.

"I think we're going to rebound really rapidly, and Wisconsin is in a good place," Houlihan said.
-By Stephanie Hoff
WisBusiness.com