MILWAUKEE — HGA is pleased to welcome Jenny Miller, AICP, as Associate Vice President and Business Developer in the Milwaukee office. She will lead new business opportunities and client relations for the Arts, Community, Education (ACE) and Public | Corporate market groups throughout Wisconsin and the Upper Midwest.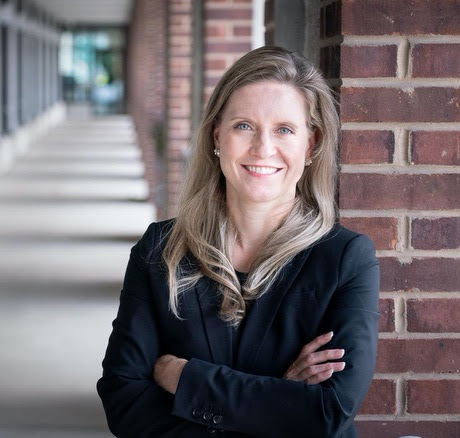 Miller has more than 15 years of business development and marketing experience with leading architecture and commercial real estate firms. Her expertise includes business development, marketing, client relations, sales, commercial real estate brokerage, economic development, and urban planning.
She previously served in business development for the Healthcare market group at HGA between 2007 to 2017.
"I am excited to rejoin HGA in a new role that allows me to build on the firm's existing success," Miller said. "HGA is a collaborative team environment that focuses on exceptional client services across different markets. Milwaukee is a great city and I hope to leverage my skills to positively impact people's lives through design."
Before rejoining HGA, she was Business Development Leader with CannonDesign in Chicago, where she implemented strategic business development plans for the Healthcare, Education, Commercial, and Civic & Community markets since 2017.
Previously at HGA, she was National Healthcare Business Development Director and Regional Healthcare Business Developer in the Milwaukee office, where she won new projects with such high-profile clients as Owensboro Health in Owensboro, Kentucky, and Northeast Georgia Health System in Braselton, Georgia.
"We are excited to welcome Jenny back to our team," said Kevin Allebach, RA, and Peter Balistrieri, AIA, LEED AP, Vice Presidents and Principals of the ACE and Public | Corporate market groups, respectively. "Jenny's knowledge of our project types, her strong network, and her natural talents for developing and maintaining relationships are a great addition to our team. We look forward to working with Jenny as we continue to expand our client services."
Miller is the 2016 recipient of the SMPS Wisconsin Chapter Business Developer of the Year, and 2014 recipient of the Milwaukee Business Journal 40 Under 40.
She has a Master of Urban Planning from the University of Wisconsin-Milwaukee, and a Bachelor of Science in Sociology from the University of Wisconsin-Madison.